Main content
Wuhan Water Garden, China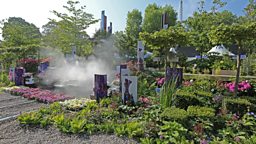 The garden is designed to be walked around and viewed from all sides, the garden represents a journey through the contrasting natural landscape of China's Hubei Province and the high-tech urban environment of the provincial capital Wuhan.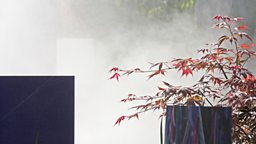 It is a celebration of the natural and urban landscapes of the region and the centuries-old water management systems of Wuhan - China's 'City of 100 Lakes' - that control flood waters using natural lakes and man-made canals that ebb and flow according to levels of water in the river.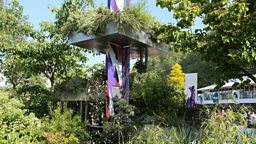 The vibrancy of the city is expressed through colour and geometric forms in the central area of the garden; this contrasts with the informal woodland style planting with a calmer character that represents the surrounding natural landscape.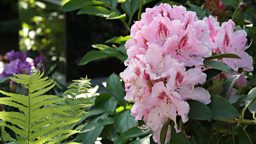 The planting is a celebration of Chinese flora. The plants include those native to China, those occurring across the Northern Hemisphere including China, and garden cultivars with Chinese heritage.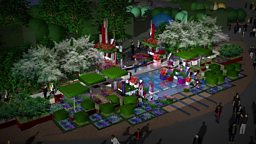 Designed by Laurie Chetwood & Patrick Collins
This garden tells a compelling story about ancient water management with a contemporary environmental message, depicting the unique geography, history, plant resources and technical achievements of Wuhan – China's City of 100 Lakes.