Main content
The Story Lab Ten Killer Tips in Ten Minutes
Chris Evans, Francesca Simon, Frank Cottrell-Boyce and Malorie Blackman impress HRH The Duchess of Cornwall with story tips!
8. Great Eight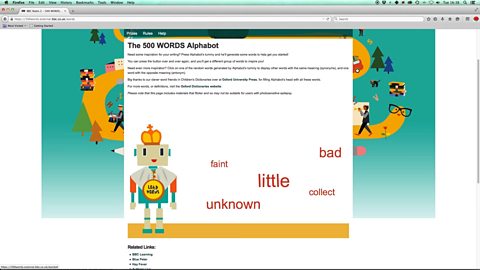 Great ideas don't always come easily but Alphabot is here to help you think of creatively
7. Sensational Seven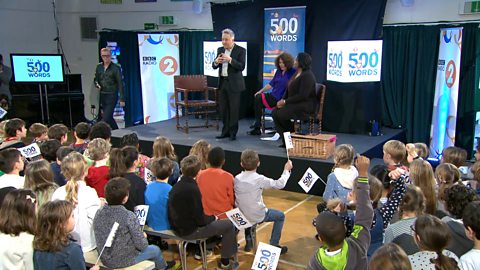 Think about your feelings and what it's like to be someone else when writing
2. Terrific Two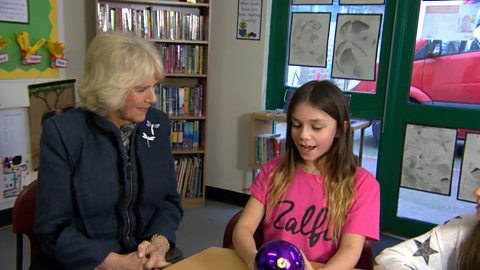 It can be really hard to just come up with a story but an object can help you think
More from 500 Words
Honorary 500 Words Judge HRH The Duchess of Cornwall appears in our special animation.

Everything you need to know about Radio 2's short story-writing competition for kids.