Main content
Stuff to read... from 5 Live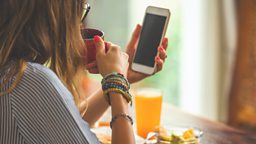 The Witterlist: Reviews and interviews by Mark Kermode and Simon Mayo
Must Watch: The latest TV reviewed
See more from 5 Live
From Brexitcast, to Elis James and John Robins, to Football Daily... and so much more. Explore the 5 Live podcast collection.

Feed your mind - with features and real life stories from BBC Radio 5 Live. Exclusively on BBC Sounds.

Film and TV reviews, insight from our reporters, behind the scenes and exclusive updates from the 5 live team.