Main content
All in the Mind Awards 2018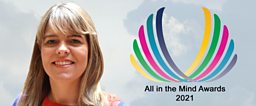 Have you experienced mental health difficulties now or in the past? Is there a person or group that has made a huge difference to you?
Claudia Hammond and BBC Radio 4 want to recognise the people and organisations that have gone above and beyond the call of duty to help you with your mental health.
Nominations for the All in the Mind Awards 2018 have now closed. The results of the Awards will be announced later in the year.
Why do we have this Award?
A lot of us experience a problem with our mental health at some point in our lives and help and support from people around us can make all the difference to how we cope day to day and on the road to recovery. The Radio 4 All in the Mind Awards want to hear your experiences of brilliant mental health care and will recognise the unsung heroes who helped make the difference.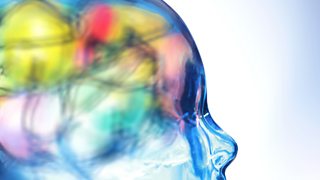 Who can I nominate?
There are 3 categories for the awards, the individual, professional or group.
When do the Awards happen?
The awards open on 14 November 2017 and nominations must be received by midnight on 31 January 2018. We are looking for entries to the three categories below and you can enter as many or as few categories as you like, but do not submit more than one entry per category. We welcome submissions from people who've entered before but weren't finalists who appeared on the programme
Individual Award
An individual family member, friend, boss or colleague who offered significant support.
An individual family member, friend, boss, colleague or other person who offered significant support.
In 2016 the winner in the Individual Award category was Jane Clement who was nominated by her friend and neighbour Charlotte Forsyth. Charlotte's daughter died in the hospital where Charlotte worked. She was grateful for the down to earth approach of Jane who has helped her cope with grief and depression. Listen to an interview with Jane here.
Professional Award
A mental health professional whose dedication, help and support made a really significant difference to you. This could be a psychologist, psychiatrist, social worker, nurse, volunteer or other professional.
In 2016 the Professional category winner was case worker Amy Wollny from Turning Point. After spending half his life in prison 'John' was helped by Amy to turn his life around. For the first time in his life he has regular employment and is in control of his own behaviour. Listen to an interview with 'John' and Amy.
Project Award
A mental health group or project you took part in which made a big difference to your recovery or the way you cope.
In 2016 Glasgow's Common Wheel project won the Group Award. It uses bicycle building as a therapy to help people with a range of mental health issues. By learning to strip, service and rebuild bicycles, clients gain a new skill and a sense of achievement. Listen to an interview about The Common Wheel Project.
What happens next?
After a process of sifting through the entries and in some cases phoning the nominators, a judging panel of people with extensive experience of mental health will select 9 finalists, 3 from each category.
All the finalists and their nominators will be interviewed by Claudia Hammond and broadcast on All in the Mind. This is Radio 4's magazine programme on mental health, psychology and neuroscience which has been running for nearly 30 years.
The finalists will be invited to a ceremony at Wellcome Collection in June at which the winners are announced.
Find out more about the winners from the All in the Mind Awards in 2016.

The latest episode of All in the Mind delivered straight to you.