Main content
What advice would you give to your younger self?
Hindsight is a wonderful thing, but what do you wish you'd known as you floundered through your teens or early 20s? That's exactly the question we've been asking some of our wisest Woman's Hour guests - including actors Elisabeth Moss, Olivia Colman and Tamsin Greig, rappers Salt-N-Pepa, MP Harriet Harman and model Adwoa Aboah. The result is some TOP life advice, well worth bearing in mind whatever your age….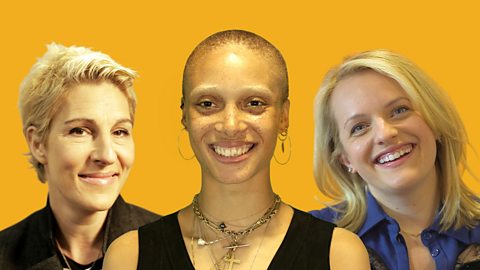 Tamsin Greig, Adwoa Aboah, Elisabeth Moss and more share wisdom they learnt the hard way.
Salt-N-Pepa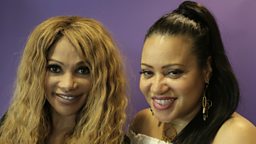 "No more settling!" is the rappers' joint piece of life advice. "No more committing to anyone who's not committed to you."
Salt (pictured right) adds: "I'd say, 'Don't let anyone take away your power, it's just not worth it.' I think women try to do it all, especially in a relationship - they bend, they twist, they turn to fit into this box or this image that's been put out there, of the greatest wife and the greatest mother. And then you end up losing yourself in the process. I've seen a lot of women drop their dreams to raise a family and you can do it all. Once you lose that part of you, life just becomes bland. Men come and go."
Tamsin Greig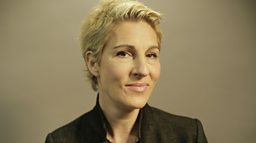 "I would say, 'Don't be afraid'," says Episodes star Tamsin. "'It will be difficult, it's a hard road and you need perseverance - but don't be afraid because there will always be surprising people to help you along the way, and keep your eyes open to recognise them.'
"The best piece of advice I ever had was from my beautiful mother-in-law, when she was here on earth. She said to me, 'if something looks completely impossible, it's probably the very thing you should be doing. So don't say no too quickly.' It's great, isn't it?"
Olivia Colman and Olivia Williams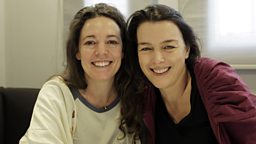 "You won't remember the good things people say, but you must forget the bad things," would be Broadchurch star Olivia Colman's advice to her younger self. "And don't get cocky about hangovers, you definitely will get them one day!"

Fellow actor Olivia Williams (pictured right) adds: "I would tell my teenage self that she is very lucky she is European, that she should enjoy it while she can, that she is lucky she is growing up before social media so that ill-chosen haircut / remark / photo / boyfriend can be lost in the mists of time.
"I would tell her to learn to enjoy doing weekly accounts. And I would tell her that life will be better when she learns to listen and not be afraid of silence."
Elisabeth Moss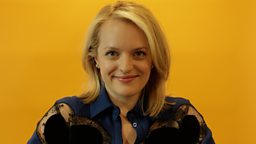 "I would tell myself not to stress about the outcome of things," says Mad Men and Top of the Lake actor Elisabeth.
"For me, I think there's a sense of every mistake you make leads to kind of learning something and becoming stronger.
"I wouldn't say I have zero regrets in my life... but I do think there are things that you learn in your twenties that are very valuable in your thirties. So I would just tell myself not to worry too much about things."
Alexandra Heminsley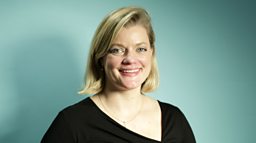 "To procrastinate less," says journalist and author of Running Like a Girl, Alexandra.
"When I think about the things that were stopping me from doing what I wanted to do – such as run a marathon, learn to swim, write a book – all those sort of big life goal things, the perceived barriers did not exist. They really were only mental or emotional.
"I could run, I just had to start going for some runs. I could write a book, I just was too scared to tell anyone I wanted to, or to show anyone my work. I couldn't swim, but it did turn out that when you've had some lessons, it's not so bad. That inaccessibility to this 'future you' is usually just imagined. I would like to have had someone shake me by the shoulders and tell me that 15 years ago!"
Prue Leith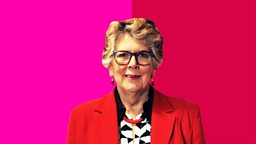 "My advice to me would be 'be grateful'," says restaurateur-turned-author and soon-to-be host of the new Bake Off on Channel 4.
"I don't know if I was sufficiently grateful when I was younger, but I am now. I think as you get older you do realise how lucky you are."
Harriet Harman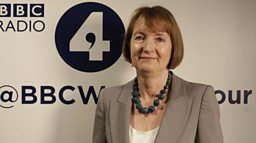 "There's still a lot of progress that women need to make in their lives. We have made progress in the past, but we've had to fight for it," says MP Harriet Harman.
"I grew up at a time when the pinnacle of a woman's achievement would be to get a good husband and once she's got a good husband, then she became a housewife. And I was part of the women's movement that said, 'No we want to be on equal terms, we don't want to be subordinate to men and we want to be able to do anything we want to do and not be told we can't, just because we're a woman!'
"The thing I would tell my younger self is, 'It's a really important thing to be doing. It's hard to be doing, but unless we press forward for women's rights, they won't happen'."
Adwoa Aboah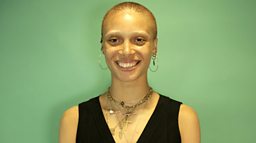 "I would never want to change anything, because all these things have led me to this place," says model and Gurls Talk founder, Adwoa.
"So I would tell myself, 'There is light at the end of the tunnel. Things will start to fall into place - I'm not sure when and where. But one day you'll wake up, and you'll have clarity and you'll feel grounded and you won't care so much about what everyone else thinks about you. You'll do you, and you'll be authentic, and you'll be raw, and you'll be amazing'."