Main content
Now Screening: Cuba's hand-printed film posters
14 November 2016
Colourful and stylish, the distinctive film posters gracing the walls of Havana's cinemas are the work of a dedicated group of printers and designers. Shunning modern technology, they employ traditional silkscreen techniques to stunning effect. Filmmaker GASPAR GONZÁLEZ pays a visit.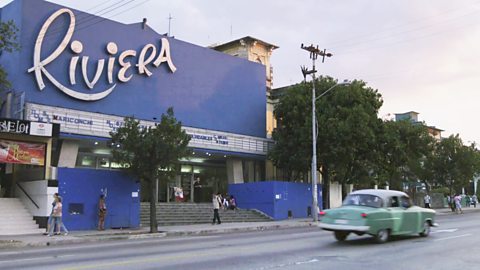 The stylish, silkscreen film posters of Cuban cinema have become collectors items..
Founded in March 1959, the Cuban Institute of Cinematographic Art and Industry (ICAIC) was one of the first cultural institutions to emerge from the Cuban revolution.
ICAIC's mission was to cultivate a new Cuban cinema, one that, among its objectives, would wean Cubans from their long held — and suddenly ideologically fraught — love of Hollywood movies. While it never quite succeeded at that — to this day, movies from Hollywood's Classical Era remain popular programming on Cuban state television — ICAIC did forge a vibrant domestic film industry on the island.
The posters... have been exhibited throughout the world and are considered collectors' items
It also encouraged an approach to film poster art that eschewed commercial marketing imperatives — depictions of a film's stars, for example — in favor of a more expressive, graphic arts style.
Unlike traditional film posters, which have been made by lithography since the earliest days of the movies, ICAIC posters continue to be produced by hand, employing the silkscreen printing method.
The posters, which are issued for both Cuban films and foreign films shown in Cuba, have been exhibited throughout the world and are considered collectors' items.
We visited the ICAIC workshop for our forthcoming documentary Errol Flynn's Ghost, on the cultural impact of American movies in 20th century Cuba.
The bungalow-style workshop that ICAIC operate out of is part of a complex that served as the business offices of the Hollywood movie studios in pre-Castro Cuba. This short film, Now Screening, is excerpted from that film.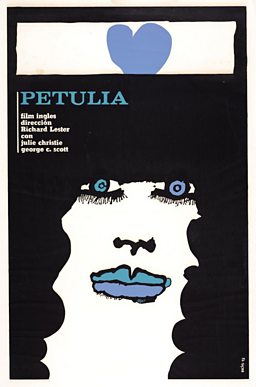 Petulia (Dir. Richard Lester, 1968) © ICAIC.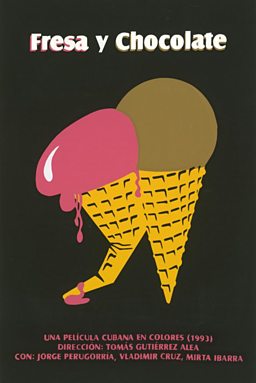 Strawberry and Chocolate (Dir. Tomás Gutiérrez Alea, 1993) © ICAIC.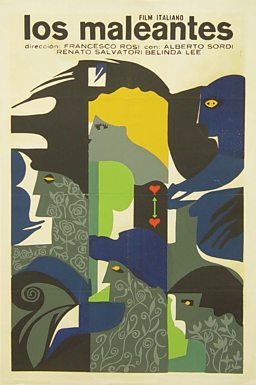 The Magliari (Dir. Francesco Rosi, 1959) © ICAIC.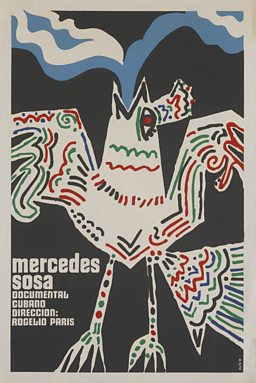 Mercedes Sosa (Dir. Rogelio París, 1974) © ICAIC.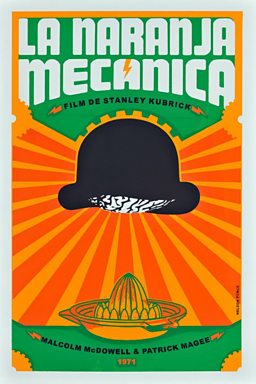 A Clockwork Orange (Dir. Stanley Kubrick, 1971) © ICAIC.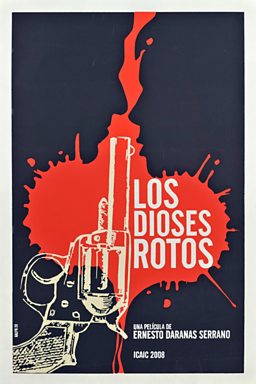 Broken Gods (Dir. Ernesto Daranas Serrano, 2008). © ICAIC.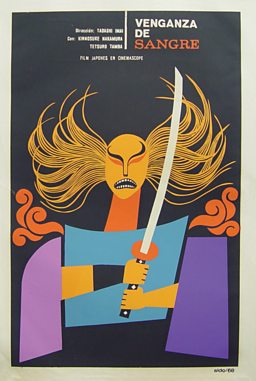 Revenge (Dir. Tadashi Imai, 1964) © ICAIC.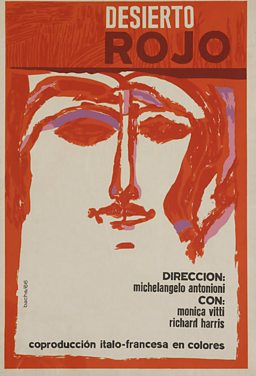 Red Desert (Dir. Michelangelo Antonioni, 1964) © ICAIC.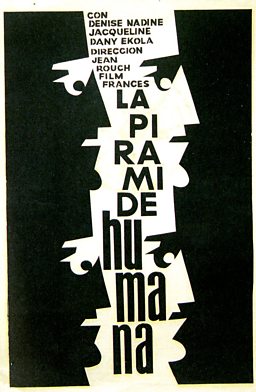 The Human Pyramid (Dir. Jean Rouch, 1961) © ICAIC.