Main content
7 things going solo has taught Harry Styles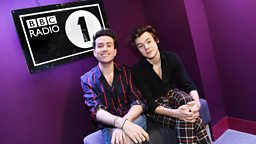 It would be fair to say that Harry Styles' debut solo single Sign of the Times has been the most highly anticipated pop song of the year, not least because - before it was revealed on Radio 1 this morning - no one could have predicted in which musical direction he had chosen to go.

Now it's here, it's amazing, he's officially a solo star, and his first promo assignment is this delightful chat with his bezzy mate Grimmy. And as he reveals, leaving the group life behind has not been without its surprises.
1. Fonts matter
When you're in a group, there's always someone to help make executive decisions on things like the correct photo to use on your album cover. But when you're solo, that ultimately comes down to one person, as Harry found out: "I've never done it before, being across absolutely everything, but it's been good."

And perhaps the biggest surprise is that he cares passionately about the right font: "That's when you feel like you're adminning... and then you realise how particular you are about fonts. They send one font and you're like 'well that's not the right font!' And you didn't think you were bothered about fonts."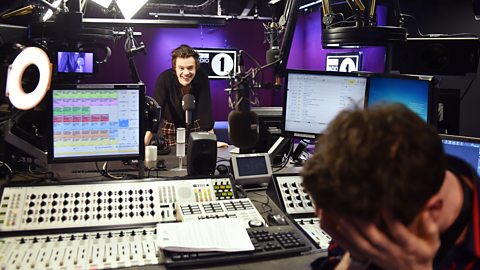 Find out what's in Harry Styles's shopping basket.
During a conversation about his recent photo shoot for Another Man magazine, he discussed the dog collar he wore for one of the shots - "I love an accessory as much as the next person, I don't think it's going to become a wardrobe staple" - but finding the right Harry Styles look has not been without a certain amount of ribbing from his schoolmates.

In fact there's a fine tradition among Harry's friends for poking fun at his fashion excesses, going way back. "The first time I went home not wearing trainers, I went home in a pair of boots. I walked into the pub and someone's like, 'what the bloody hell are they?'"
3. Family will always keep your feet on the ground
how did you get a duck in the studio?"
Working on a solo album is a far more personal affair than working within a group, and that can be awkward when it comes to playing the music back to friends and family: "I think [during the songs] people feel like they have to be like, 'yeah I like it!' So I try and not be there while they're listening to it."

Harry knew his most honest audience for his new music would be his mum and stepdad - "my mum liked it, which was handy" - but he wasn't quite prepared for their first response, once the music had finished: "I played it to them the first time and there's one song on the album where there's a bit with a vocal effect on it. The whole album finished then my stepdad said: 'I've one question, where did you get the duck from, how did you get a duck in the studio?' I was like: 'That was me, thanks'."
4. You have to answer ALL the weird questions now
Would you ever pee in a sink?"
Within One Direction, any strange questions could be fielded by another member of the band, but now Harry's on his own, he'll have to take them all on himself, and some of them can be REALLY odd.

Be warned, this quote makes a lot of use of the phrase 'pee in a sink': "There was one time a couple of years ago, I think it was in France, and the first question I was asked was 'would you ever pee in a sink?' and I was like, 'What do you mean?' and they said, 'Well Akon said he would pee in a sink, so would you pee in a sink?', that was the first question, like, 'Congrats on the brand new album, would you pee in a sink?'"
5. People look to you for career guidance
During the interview, Grimmy had a bunch of pre-recorded questions from fellow pop stars (and Harry's mum), including Rita Ora, Ronnie Wood and Chris Martin, who said he would give up his current job to help clean "anything" in Harry's fan club office, and described Harry as "the biggest face on my One Direction tattoo"

Harry had this sage advice, which could just as easily apply to any one of us: "I'd say he has to focus on what he'd like to do at the fan club. He said he'd clean everything, I think it makes him look like he's not focussed. I think he needs to say 'I want to do this job and I think I can do it'"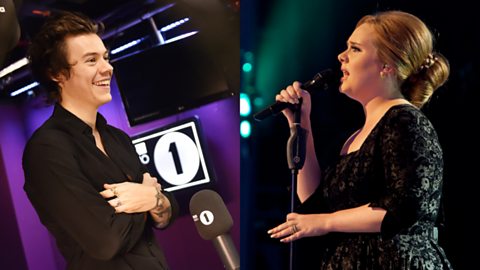 Harry reveals that Adele gifted him a copy of her own album for his 21st.
6. You don't always have to take Ed Sheeran's advice
The songwriting process for Harry's album sounds pretty intense, with at least 70 ideas being considered, and then refined over time down to around 30 full songs. Then he had to start whittling that list down to a decent album length, and asked a few people for help, including Ed Sheeran (who clearly knows a thing or two about making hit albums).
This resulted in a slightly awkward moment when Ed picked out a song that hadn't made the final tracklisting: "I played him a couple of songs after the album was finished. He liked one that wasn't on there, so I did have a bit of a minute of, 'Ohhhh no!'"
But in the end, it's Harry's album, so he stuck to his guns: "If you start asking too many people, it gets away from what you like."
7. Paul McCartney knows who he is
The conversation between Harry Styles and Sir Paul McCartney in Another Man was primarily about the art of establishing yourself as a solo star, having left one of the biggest pop bands in the world.

But for Harry, the key thing he found himself thinking wasn't that Paul McCartney had done what he is now about to do, it was that a former Beatle knew who he was, and was talking directly to him: "That's one of them things that takes a second to sink in. We actually haven't met, we did it on the phone. It was amazing. His voice sounds like a song."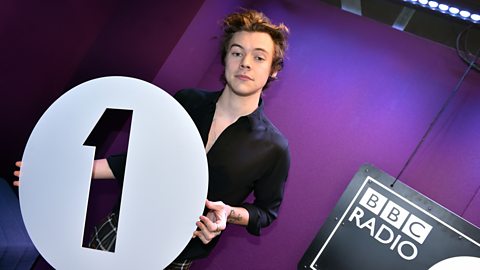 Grimmy and Harry... Harry and Grimmy!