Main content
10 top tips for getting yourself an antique bargain
Antiques expert and writer of Miller's Antiques guides, Judith Miller, has given us her top ten tips for antiques buying, to make sure you grab a bargain.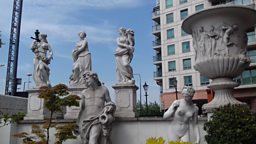 Brunswick House in Vauxhall. Home to Lassco's, the London Architectural Salvage and Supply Company.
1. If you are new to antiques, start with some research. Buy books, go to museums, exhibitions, antiques fairs and shops. Find out what you are interested in.
2. Buy what you love, not to invest because prices go up and down - things go in and out of fashion and you want to have something that makes you happy when you take it home.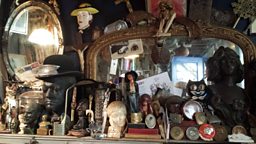 A private collection of antiques.
3. Cultivate a friendly dealer – they have so much knowledge and want to encourage you to become a customer!
4. At auction always view the lot if you can. If you can't, ask for a condition report.
5. Remember to check the dimensions carefully. Check that the wardrobe will go up the stairs!
6. Set your bid limit and DON'T exceed it.
6. Remember it depends how the bids fall. If you are thinking £200, you may have to go to £220. Be prepared.
7. The internet is a wonderful thing and has opened up the antiques world to a new group of collectors but be careful because there are a lot of fakes out there. If the price seems too good to be true, it probably is.
8. When you go to a car boot sale, go early and turn left as most people turn right. If you see something you like, snap it up quickly.
9. Do ask dealers for their best price but don't insult them. Some TV programmes seem to suggest you can make a ridiculous offer. 10% off is reasonable.
10. Remember all collectors are addicts! But what a glorious addiction.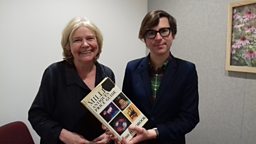 Travis Elborough with Judith Miller, holding a first edition of Miller's Antiques Price Guide.