Main content
1940s New York through the lens of teenage Stanley Kubrick
Stanley Kubrick didn't spend years studying at film school – he was out reporting from the streets with a stills camera in hand. A new book and exhibition called Through a Different Lens reveal the fascinating photographic origins of one of cinema's greatest talents.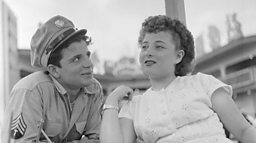 Fun at an Amusement Park: LOOK Visits Palisades Park, ca. 1947. A serviceman passes the time at a handwriting-analysis booth.
When Stanley Kubrick was 13 his father bought him a camera and his passion for photography was so all-consuming that his schoolwork suffered. But luckily his talent had been enough to catch the eye of Look magazine – he sold two photos to them while still in high school – and at 17 he was offered a job on staff as an apprentice photographer.
I think if I had gone to college I would never have been a director

Stanley Kubrick
In a 1972 interview he reflected that this was the making of him: "By the time I was 21 I had four years of seeing how things worked in the world. I think if I had gone to college I would never have been a director."
"Stanley used to talk about how Look was his college, his fellow photographers were his classmates, and the city was his classroom," says Donald Albrecht from the Museum of the City of New York.
The young Kubrick sought out New York's fascinating inhabitants and told their stories with his photography, ranging from life on the street to the glamour of the city's nightclubs.
For Albrecht, the future direction of Kubrick is evident in these images. "You cannot look at photographs without knowing he's going to be a filmmaker."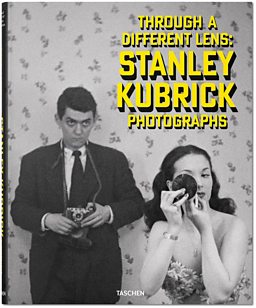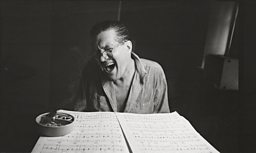 Peter Arno... Sophisticated Cartoonist, ca. 1949, shows Arno playing the piano in his Park Avenue apartment.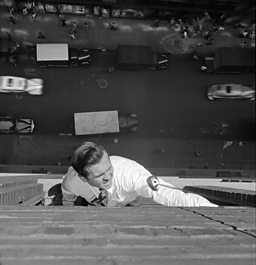 Johnny on the Spot: His Recorded Adventures Mirror the New York Scene, ca. 1946 | © SK Film Archives, LLC / Museum of the City of New York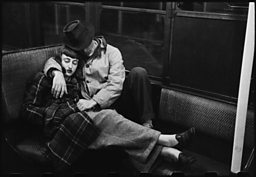 Life and Love on the New York City Subway, ca. 1947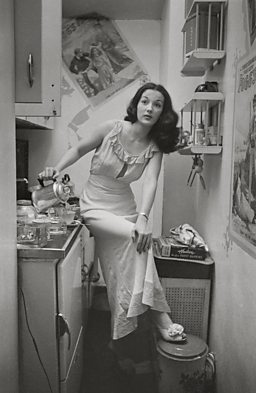 Rosemary Williams - Showgirl, ca. 1948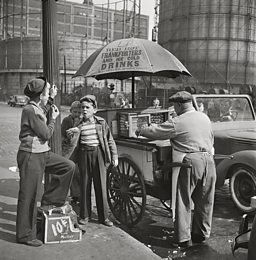 Shoeshine Boy, ca. 1947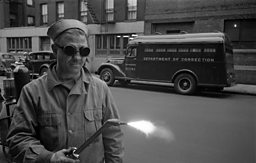 Paddy Wagon, ca. 1949 | Courtesy of the Museum of the City of New York / SK Film Archive, LLC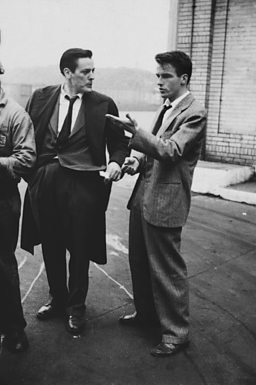 Kubrick's magazine work brought him into contact with movie stars, such as Montgomery Clift and Kevin McCarthy, from Montgomery Clift: Glamour Boy in Baggy Pants, ca. 1949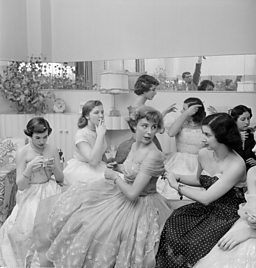 Betsy von Furstenberg with friends from The Debutante Who Went to Work, ca. 1950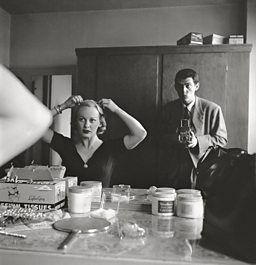 Faye Emerson: Young Lady in a Hurry, ca. 1950. Kubrick, camera in hand, also visible in shot.
More Kubrick from BBC Arts
More photography from BBC Arts