Main content
The Hate U Give by Angie Thomas
About the Book
The Hate U Give (THUG) is the story of sixteen-year-old Starr – a girl of two worlds.
Every day she walks a fine line between the poor inner-city neighbourhood where she was born and raised, and the wealthy suburbs where she goes to high school. The uneasy balance between the two is shattered when Starr becomes the only witness to the fatal shooting of her unarmed best friend, Khalil, by a white police officer.
Now Starr must fight for justice, using the most powerful weapon she has – her voice. But how she uses it could destroy her two carefully separated lives, her family, and her community. It could also get her killed.
About the Author
Angie Thomas is an exciting and powerful new voice in YA fiction. She was born, raised, and still lives in Jackson Mississippi, and studied Creative Writing at Belhaven University, where she was one of the only black students –
a theme which she visits in The Hate U Give.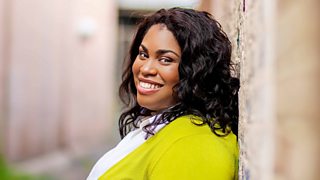 A former teen rapper, she recently won the inaugural Walter Dean Myers Grant awarded by the We Need Diverse Books campaign.