Main content
My Grandmother: the Revolutionary
After nearly three decades reporting conflict from all over the world, Fergal Keane goes home to Ireland to tell the family story that lies at the root of his career as a foreign correspondent.
Like every war I have covered, the struggle in north Kerry was brutal. On the street where my grandparents lived, a 38-year-old Irish policeman, District Inspector Tobias O'Sullivan, was gunned down by the IRA yards from his family home, his wife and children confronted with the spectacle of his bleeding body lying between a cart and the gutter.
Among the killers were friends of my grandmother.
Dark-haired, dark-eyed, with a countenance that looked more Spanish than Irish, my grandmother, Hannah Purtill, held the house together – it was a large rambling house in rural Kerry crammed with talented and occasionally troublesome children, and my grandfather Bill, a loving but very impractical man.
Growing up, I heard hints of my grandmother's revolutionary past, carrying weapons and messages for the IRA and spying on the Crown forces.
But I was told little of the bloody detail of the War of Independence or the Civil War that followed. It was only later, after spending years reporting other people's wars that I came back to the history that shaped my own family.
In the yellowed files of her war service record, in the accounts left behind by other combatants, I came to know a different Hannah: the young woman drawn into a great national struggle in the years after the rebellion of 1916.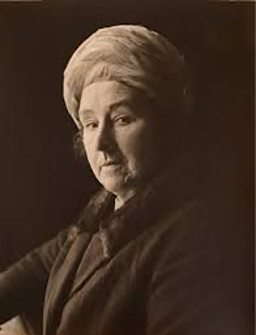 My grandmother, Hannah Purtill
Tobias O'Sullivan was an Irish catholic, from a similar farming background to my own people, who was no less patriotic. He believed in a different vision of Ireland, the old Home Rule Ireland for which Charles Stuart Parnell and John Redmond had campaigned.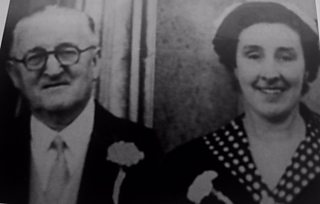 My grandparents, Bill and Hannah, in their younger days
The Crown forces also inflicted terror. On New Year's Day 1921, a 17-year-old novice priest, John Lawlor, died from his wounds after being beaten by the Black and Tans – a force recruited in Britain to augment the ranks of the RIC – in the middle of Listowel. Reprisals for IRA attacks involved the killing of unarmed men, beatings and the burning of houses and businesses.
I learned that my grandmother was targeted by a Black and Tan named Darcy and warned to leave town. She refused and Darcy was subsequently targeted by the IRA and wounded. It was he who ended up leaving Listowel.
In the Civil War that followed my grandmother witnessed old comrades turn against each other. If anything the war was more pitiless than the fight against the Crown.
The summary executions, ambushes, torture, and the burning of homes left a bitterness which lingered for decades.
Looking back, I am not surprised that my grandmother never spoke of the detail of those times. Very few people did. The pain was immense and the demands of building a new life in the aftermath of war were too great.
This strong, resourceful woman fought for an independent Ireland but when the wars came to an end she found that the men – many of them clerics – would combine to control the new state.
Hannah Purtill died in 1989, a decade before the Good Friday Agreement which sought to remove the gun from Irish politics. After her own experience of war I believe she would have cherished that great expression of collective wisdom on the island of Ireland.
Fergal Keane's "Wounds" is Book of the Week on BBC Radio 4.

Books and readings on Radio 4
Serialised book readings, featuring works of non-fiction, biography, autobiography, travel, diaries, essays, humour and history.

New fiction and non-fiction books, interviews with authors and publishers, and unearthing lost classics.

Exceptional readings and dramas, available to download to your tablet or smartphone in the iPlayer Radio app.