Main content
LSD/Acid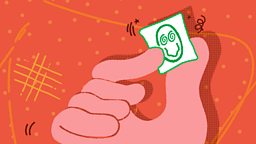 **This page has been archived, and the advice and information is no longer updated.** Find out more about page archiving.

LSD is the original psychedelic drug. Those that take it experience a 'trip'; seeing and feeling things that aren't really there. But a bad trip is more like a real life nightmare.
BBC Advice factfiles are here to point young people in the right direction of organisations who may be able to help you.
The BBC is not responsible for the content of external websites.
This factfile was last updated on 1 July 2019.