Main content
BBC Music Introducing at Reading + Leeds 2019
23 - 25 August 2019
It's that time of the year again! Reading + Leeds Festival is just round the corner and that can only mean one thing: some of the finest new music being championed on the BBC Music Introducing Stage.
In the words of the legendary Huw Stephens: "Playing at Reading + Leeds is a huge deal for everyone. The BBC Music Introducing stage is a platform for new artists, so to play it during the weekend stays with the bands forever."
If you're going to be at the festival, here are the upcoming artists that should be on your radar...
FRIDAY READING / SATURDAY LEEDS
Marsicans (WEST YORKSHIRE)
Olivia Nelson (LONDON)
BlackWaters (SHEFFIELD)
Do Nothing (NOTTINGHAM)
Inka Upendo (CORNWALL)
SPINN (MERSEYSIDE)
Caswell (SUFFOLK)
Hyphen (SOLENT)
Royls
Swimming Girls (THE WEST)
SATURDAY READING / SUNDAY LEEDS
Lion (SOLENT)
Larkins (MANCHESTER)
HMD (MANCHESTER)
Le Boom (NI)
FEET (THE WEST)
Alfie Templeman (BEDS, HERTS & BUCKS)
CHARLOTTE (HUMBERSIDE)
Ishani (LONDON)
FRIDAY LEEDS / SUNDAY READING
The Mysterines (MERSEYSIDE)
Kid Kapichi (THE SOUTH)
Balcony (LONDON)
Kofi Stone (WEST MIDLANDS)
The Extons (NORFOLK)
Lavz (BEDS, HERTS & BUCKS)
VC Pines (LONDON)
Prima (MANCHESTER)
Talkboy (WEST YORKSHIRE)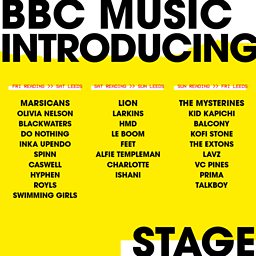 Sports Team were amongst the artists who played in 2018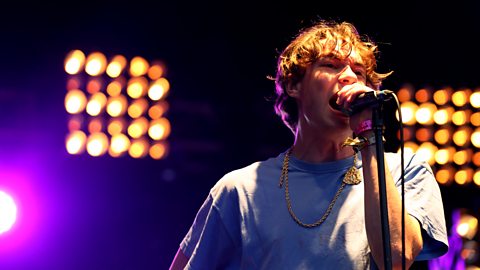 Performing live on the BBC Music Introducing Stage on Sunday