Main content
BBC Music Introducing at Reading + Leeds 2019
23 - 25 August 2019
We were back once again at Reading + Leeds Festival championing some of the finest new music on the BBC Music Introducing Stage.
In the words of the legendary Huw Stephens: "Playing at Reading + Leeds is a huge deal for everyone. The BBC Music Introducing stage is a platform for new artists, so to play it during the weekend stays with the bands forever."
All of these artists should be on your radar...
FRIDAY READING / SATURDAY LEEDS
Marsicans (WEST YORKSHIRE)
Olivia Nelson (LONDON)
BlackWaters (SHEFFIELD)
Do Nothing (NOTTINGHAM)
Inka Upendo (CORNWALL)
SPINN (MERSEYSIDE)
Caswell (SUFFOLK)
Hyphen (SOLENT)
Royls
Swimming Girls (THE WEST)
SATURDAY READING / SUNDAY LEEDS
Lion (SOLENT)
Larkins (MANCHESTER)
HMD (MANCHESTER)
Le Boom (NI)
FEET (THE WEST)
Alfie Templeman (BEDS, HERTS & BUCKS)
CHARLOTTE (HUMBERSIDE)
Ishani (LONDON)
FRIDAY LEEDS / SUNDAY READING
The Mysterines (MERSEYSIDE)
Kid Kapichi (THE SOUTH)
Balcony (LONDON)
Kofi Stone (WEST MIDLANDS)
The Extons (NORFOLK)
Lavz (BEDS, HERTS & BUCKS)
VC Pines (LONDON)
Prima (MANCHESTER)
Talkboy (WEST YORKSHIRE)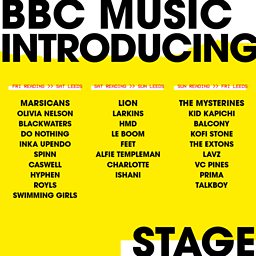 Sports Team were amongst the artists who played in 2018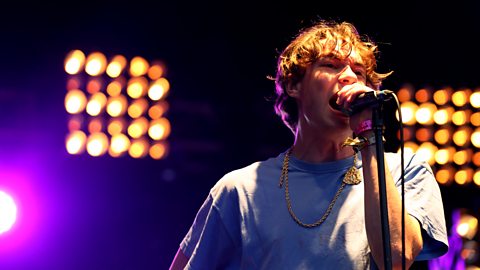 Performing live on the BBC Music Introducing Stage on Sunday