Main content
6 reasons to be excited for 6 Music Festival 2020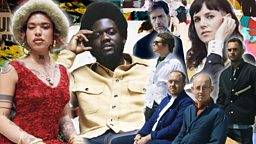 6 Music Festival heads to Camden this year, running from 6-8 March - and there's plenty to look forward to. Doing justice to such a historically musical area of North London, the 2020 line-up is jam-packed and is certain to deliver another stellar year of great music.
Here's just some of the highlights you've got to look forward to.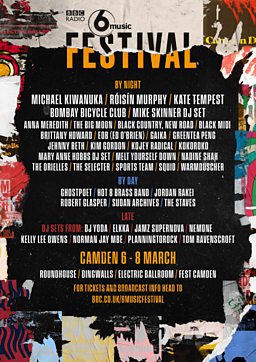 1. A host of music legends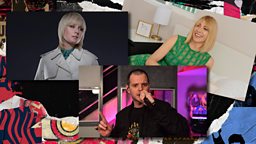 Some proper music greats have graced the 6 Music Festival stages over the years - from Damon Albarn in 2014 to Primal Scream and Suede in 2016 and the magnificent John Grant last year. 2020 will be no different in this respect.
Former Sonic Youth star Kim Gordon will take to the Roundhouse on Sunday, likely to treat fans to highlights from her 2019 solo debut 'No Home Record' (an album inspired by staying in Airbnbs, no less). Elsewhere, there's the inimitable Róisín Murphy, 2 Tone heroes The Selecter and a DJ set from The Streets' own Mike Skinner (you just know he'll bring the tunes...)
2. A special all-female line-up for International Women's Day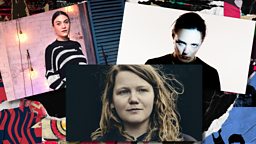 The Sunday leg of 6 Music Festival this year lands on International Women's Day (8 March) and to mark the occasion, the Roundhouse will boast an all-female bill that includes some exciting and influential names.
Not only will there be the aforementioned Kim Gordon, but Savages' Jehnny Beth, Anna Meredith, Nadine Shah will all perform too, as well as a headline set from none other than hip-hop poet extraordinaire Kate Tempest.
3. Radiohead's Ed going solo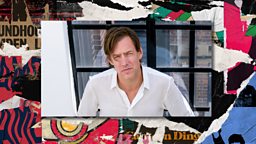 EOB may not be a name on the bill that will be recognised by all, but once the penny drops that it's the new moniker of one Ed O'Brien of Radiohead fame, we're sure the reaction will be a lot different. 6 Music Festival 2020 will be Ed's first solo show as EOB in the UK - he'll be warmed up though, as he will have played a handful of intimate shows in North America a month prior.
In terms of what to expect music-wise, O'Brien's album has been preceded by the poignant and gently beautiful lead single 'Brasil' and the more ambient and euphoric 'Santa Teresa'. The record is set to feature collaborations with Laura Marling, Portishead's Adrian Utley and The Invisible's Dave Okumu, so could we witness some special guests too? We can only hope so.
4. Some of the best new music around
6 Music Festival 2020 isn't just about those artists that have long defined your musical tastes though - it's also a place to discover your next favourite act.
There's a wealth of new talent on this year's bill, like soulful trip-hopper Greentea Peng, the unwieldy and noisey Black Midi, free-jazz experimentalists Black Country, New Road, post-punk five-piece Squid and Sports Team, the latter being one of the most vital indie bands around at the moment.
There's also returning 6 Music faves The Big Moon and The Orielles, both responsible for some of our most eagerly anticipated albums this year.
5. Loads of hometown heroes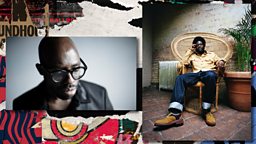 6 Music always tries to reflect its host city when putting together its festival billing, drawing on the rich heritage and musical legacy of the place in question. In previous years, we've seen local lads Maxïmo Park tearing it up in Tyneside in 2015, Belle & Sebastian gracing Glasgow in 2017, and Merseysiders Bill Ryder-Jones, Stealing Sheep and She Drew The Gun in Liverpool for 2019.
This year, Michael Kiwanuka, who grew up in the nearby Muswell Hill, will make a triumphant homecoming on the back of his brilliant third album, one of our favourite releases from 2019. The festival will also surely hold special meaning for Bombay Bicycle Club, who, although hailing from Crouch End, were very much a band birthed in the Camden indie scene of the late 2000s.
In fact, it won't be far to travel for the many London-based bands on the bill - with the likes of Ghostpoet, The Big Moon, Warmduscher, Gaika and New Zealand-born Jordan Rakei all calling the capital their home.
6. And a whole lot more...
As anyone who has been to 6 Music Festival knows, it's not just about the main music billings. After the night's sets come to a close, we'll be keeping the party going with Late line-ups that include DJ Yoda, Norman Jay MBE and Nemone (Friday at FEST), plus Tom Ravenscroft and Planningtorock (Saturday at Dingwalls).
Meanwhile, there will also be 6 Music Recommends night on Thursday 6 March, with Holy F, Pongo and Ghum on the bill, BBC Music Introducing on Wednesday 5 March, with Sorry, Hak Baker and Beabadoobee. During the days of the festival, we'll be bringing you a series of talks with some of music's most thoughtful and engaging individuals - find more info about those here.