Main content
Puzzle for Today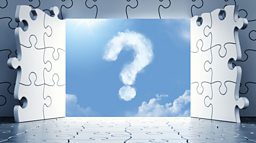 Puzzle No. 438 – Monday 18 March
Yesterday was St Patrick's Day. Originally a Catholic feast, the 17th March is now also a celebration of Irish identity and culture on the island of Ireland and beyond. Today's puzzle is a cryptic verse. Your task is to identify the five Irish items and their theme.
If today's puzzle leaves you dejected:
Eyes a-glazing, a pop sound detected?
Source the vitamin G,
Like Ed Sheeran's folkie,
And take heart that it's not about Brexit.
Today's #PuzzleForToday has been set by David Baynard a PhD student, from the University of Cambridge's Department of Chemical Engineering and Biotechnology.


More fiendish brain-teasers and quizzes on BBC Radio...