Main content
Meet the Scrappers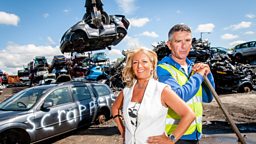 Terry and Lyndsay
Straight-talking scrap yard owner Terry Walker and glamorous wife Lyndsay don't always see eye-to-eye, so there's plenty of drama and humour as they fight for the future of their business and their family.
Life at their Bolton yard is like a soap opera. Find out more about the stars of the new series...
Terry
Terry's feeling the pressure as he tries to get his wayward staff to be slicker, quicker and safer. He wants to modernise the yard so he can hand it on to his kids – but he'll have to change as much as everyone else, because his management style is old school and his temper is fiery. Shouting at the lads is one thing, but when the rest of the family gets involved, who knows what could happen.
Lyndsay
Lyndsay's got a lot on her plate, what with turning 50, being fabulous, keeping the family together – and taking on Terry. She's determined to to prove you don't need to rant and rave to run the yard, and even steps into Terry's shoes to show him how it's done. She's a formidable opponent – but when she and Terry work together, they're unstoppable.
Jon, Cathy and Jemma
Terry and Lyndsay have got all their kids working at the yard, and it's their dream to hand the business to them one day. Cathy and Jemma bring a bit of glamour, and, as the only boy, Jon knows he'll be running things eventually – but an unfortunate incident in the yard could destroy all their hopes for the future.
Lee and Dean
Sales manager Lee and his 16 year brother Dean are Terry's cousins. Lee's worked there for a while, but he gets stressed when he's left in charge and the lads muck around. Things aren't helped when Dean is one of the worst offenders. Will Terry regret putting him into his forklift exam?
Chris
Chris is a 'spanner lad', and one of Terry's oldest friends - they were at school together – but he sometimes puts his old mate into difficult situations due to his behaviour in the yard. Always ready with a wise or witty word, Chris finds himself having to apologise to Terry more than once.
Debs, Michelle and Nat
Providers of tea and a sympathetic ear, sisters Debs and Michelle run the on-site café, and keep a close eye on what's going on in the yard. Terry often confides in them over a pie. Nat works in accounts, and is close to Jemma and Lyndsay so knows all the gossip.
Dave and Coxy
The salt of the earth, Dave and Coxy are two of Terry's most reliable and loyal workers – and often in the firing line of Terry's temper or the first in line to hear his next big idea. It usually involves them in more work, but they try not to complain.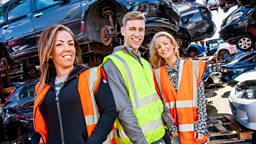 Jemma, Jon and Cathy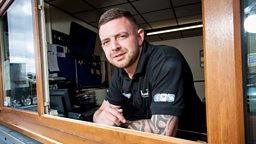 Lee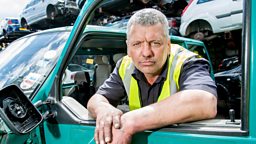 Chris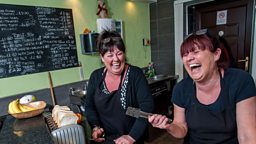 Debs and Michelle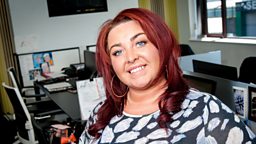 Natalie
Dave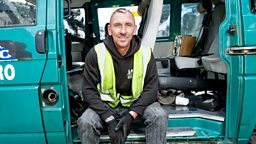 Coxy