Main content
Holiday ideas
If you fancy making some savings here are five ideas for a cheaper holiday.
1. Be wary of the eurozone but don't abandon it completely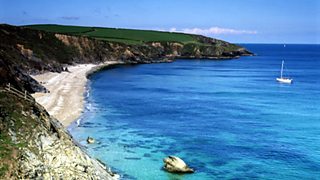 With the euro so high against the pound, let's face it you can't get as much bang for your buck as far as buying euros goes these days.
The Foreign & Commonwealth Office and ABTA point to Turkey, Egypt, Morocco and Mexico as some of Britons' continued likely choices this year. Indeed, they do all offer a culture rich, euro-free experience. Travel journalist Bob Atkinson from Travelsupermarket.com recommends looking East: "With the pound looking shaky again against the Euro and the US Dollar, the focus remains on the Eastern Med (Turkey and Egypt), North Africa (Tunisia and Morocco) as well as Eastern Europe (Bulgaria, Poland) who all continue to offer good value for money in comparison to the Euro Zone.
"Note that prices in Turkey are steadily increasing as the Turkish hoteliers realise how much they can charge holidaymakers in this fast growing economy, so it now pays to shop around."
"Thailand, South Africa, Canada and India remain excellent value, as does Iceland for those seeking adventure and the Spanish Caribbean of Cuba and Dominican Republic plus Jamaica all being locations of value. All these places help your pound go further in resort and have great prices for booking from the UK."
However, Bob also warns not to ignore those classic destinations. "The Euro Zone and Florida are fighting back though and hoteliers in Spain, Greece, Portugal and the Sunshine State have been slashing prices with many local restaurants, bars, shops and attractions promoting value for money deals to draw in tourists, who have dwindled over the last two years.
"There are deals galore, from discounted hotels, villas and self catering apartments and accommodation rates, through to restaurant and bar deals – although the peak European month of August remains pricey for many of us, so avoid those dates if possible."
2. Explore the countryside
With almost 50 'Areas of Outstanding Natural Beauty' including miles of varied coastline and beaches, see the Portheor beach in Cornwall example in the image above, isn't it time to explore the great British outdoors?
"For sheer freedom, you can't beat camping in Britain" writes chief travel writer Stephen Bleach in The Sunday Times.
In terms of getting there, you might want to consider travelling by rail. Huge savings can be made on train tickets if you plan ahead. According to Martin Lewis of the Money Saving Expert website, Network Rail must have the timetable set 12 weeks in advance so this is often when new and cheaper tickets are released - you can sign up to receive email alerts from thetrainline.com.
If you leave it late it's still worth phoning the relevant train company to see if any advance tickets or deals are still available - even on the day of travel - you may avoid a hefty fare at the station. Another thing to bear in mind is checking to see if two singles are cheaper than one return ticket.
3. Hire a campervan
If you're travelling on a budget, hiring a campervan or motorhome could be an ideal way to explore the UK, Europe or beyond. By combining accommodation and transport you can potentially save money while gaining the added freedom of a self-drive holiday, where you call the shots on where and when you travel and where you stay.
This option also enables you to avoid the hassle and charges associated with flying. There are various hire websites offering a range of vehicles to suit different budgets and needs, as well as plenty of advice online offering tips on driving and good spots to visit.
4. House Swap
It may sound odd to hand your house over to a stranger but when you consider the savings that can be made it does become more enticing. The cost of lodgings and restaurants can often be the most expensive things on holiday, with home swapping these prices are eliminated or greatly reduced.
House swappers avoid pricey tourist hot-spots by staying in a residential area and lament on memorable holidays. Seasoned house swapper Bob Howard explains: "I've house swapped five times, twice in France and Italy and once in Spain. It's exciting, especially if you have children. Their toys are there to play with, sometimes there's a pet to look after, which the children love. It's a lot more personal. I never worry about the state of our house when we're away, maybe just for a minute on the way home but the house is normally cleaner than when we left it! One family cooked a meal for us to eat when we got back."
"The one downside is the work. You need to be prepared to send a lot of emails to find the right houseswap but the financial saving, the fact the kids love it and staying in places wouldn't dream of renting makes it worth while."
There are several house swap directories, here are a few. Homebase Holidays was founded in 1985 and is offering annual membership from £19. There's also eco-friendly Green Theme International which costs from £25 to join for one year. HomeLink comes with a £115 price tag but is the biggest home exchange company and will list your property on the website and in one edition of the HomeLink directory.
5. Take advantage of 'fare finder' websites
Websites which search for cheap deals such as Travelsupermarket, Travel Zoo, Skyscanner, Kayak and Co-operative Travel may help you find the best deal.
It may also be worth looking at travel community websites, such as TripAdvisor, which allow you to search for deals but also inform your decisions by reading reviews from other users who have visited and rated destinations and hotels.
According to Bob: "Shopping around using traditional high street agents, call centres, the internet and sense checking your findings with price comparison sites has never been more important in helping your money to go further. With such a wide range of holiday destinations and holiday choice, it's vital to shop around to ensure you get a great deal and value for money on your holiday."
This page was last edited in November 2012.