Main content
Today Puzzle #664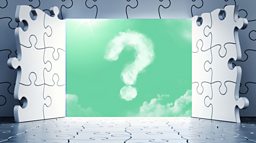 Puzzle No. 664– Wednesday 29 January
Monday night saw the start of University Challenge's quarter finals with two of the most successful quiz institutions. No spoiler of the result here, but 3 time champions Trinity College Cambridge took on 4 time champions University of Manchester. For the 8 teams in the quarter final group stages, they qualify for the semi finals if they win 2 matches or are eliminated if they lose 2 matches. What is the minimum number of matches needed to complete the quarter final group stages?
Today's #PuzzleForToday has been set by Bobby Seagull, school maths teacher, author and Cambridge University Doctorate student.
Click here for the answer


More fiendish brain-teasers and quizzes on BBC Radio...