Main content
Euro 2016: Gabor Kiraly - Hungary's record breaker & his tracksuit bottoms?
Hungary goalkeeper Gabor Kiraly will surpass Lothar Matthaus's record as the oldest player to play at a European Championships, if he plays in their opening game of Euro 2016.
Kiraly, who became a cult hero in England playing in his famous jogging bottoms for Crystal Palace, Aston Villa and Fulham, would also become the first 40-year-old to play in the tournament.
Matthaus' appearance - aged 39 years and 91 days - against Portugal at Euro 2000 made him the oldest player to have featured at a European Championship and also marked his 150th cap.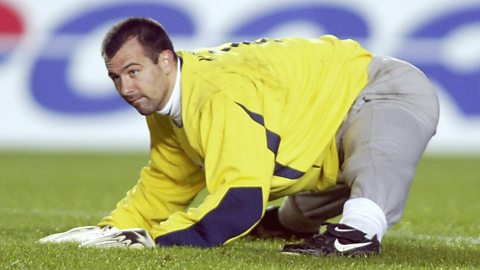 Hungary goalkeeper Gabor Kiraly is set to become a record breaker at the age of 40.
"I think for Hungarian people it's very important to be in the European Championship and maybe it was only at Christmas I realised what we had achieved.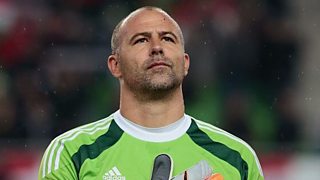 "I read if I play I will be the oldest player (to play at a European Championships), but I don't think about this record because it's not special. I feel I am not anymore 21, but of course I watch my fitness and body, I play 23 years in professional level and I am very, very motivated. I want to enjoy the football, enjoy every minute, I play with my heart."
The famous grey bottoms
"It started 20 years ago these grey bottoms, it began in Hungary and it brought me luck and then I take to (Hertha) Berlin and it brings luck as well as we were in the Champions League. After that I take it to London, to Crystal Palace.
"I want to be confident in the game. You cannot just put grey bottoms on in goal (to play well), you have to move your bottom. I want to work and I can only do this in these grey bottoms. In the beginning they were black, the kitman didn't wash them on the Friday and on Saturday we had a game. I had no other bottoms and I take the grey ones and that was the start of the luck.
"I play 20 years in these bottoms for Hungary and I don't think I'll be changing."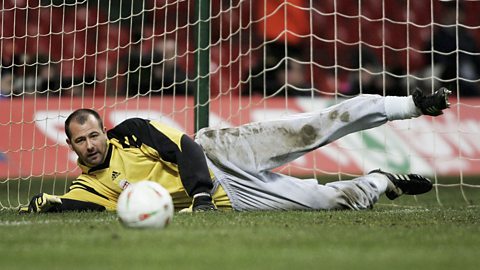 Hungary goalkeeper Gabor Kiraly set to be oldest player at a European Championships.