Main content
The Great Book Giveaway
20 April 2016
As part of World Book Night on 23 April, 187,500 copies of 15 specially printed titles will be distributed by volunteers to people in their community. One of those titles is Ann Cleeves' Too Good to Be True. The author shared some of her thoughts on reading and her favourite books.
On the day, an army of passionate book lovers share their love of the written word with those who don't regularly read. Below, Luke Jenkins tells us how World Book Night changed his attitude towards books and led him to volunteer for this year's event.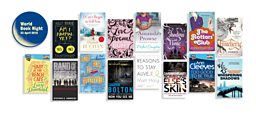 The 15 World Book Night titles
What are your three favourite books of all time?
This is almost impossible, changes daily and depends on what I've been reading most recently. Le Grand Meaulnes (translated as The Lost Estate) by Alain Fournier is always on the list. I love the set-up, the sense of the lonely son of a country school master and his friendship with the older boy who becomes a fellow student. The plot is preposterous but readers are left with the idea of adventure, loyalty and mystery. I've recently re-read Simenon's Maigret novels and I'm a big fan. Simenon can say so much with one simple sentence, and there are no monsters in his crime fiction. I hope the recent television adaptation will bring in fresh readers. To bring some cohesion to my choice I'll add Side-tracked by Henning Mankell. Translated fiction is still my reading passion. Mankell's hero, Wallender, is a very believable cop and Mankell does brilliantly visual first scenes.
Part of the joy of reading is wandering into a library and taking a chance with a book
What three books would you give to a reluctant reader?
I'd suggest anything on the Quick Reads list. Quick Reads are books that have been specifically commissioned for people who are new to reading for pleasure. The content is very definitely for grown-ups, but the language is relatively simple and the chapters are short. The scheme has been going for ten years now so there's plenty for people to choose from. For instance, this year there's a story by Lucy Diamond about pregnancy, an edited version of Malala's story and a crime novel by me! I wouldn't want to recommend specific titles because reluctant readers have their own tastes and preferences like everyone else. Part of the joy of reading is wandering into a library and taking a chance with a book. So instead of giving three books, I'd give a library ticket.
Where are the three outside places you like to read?
I'll read anywhere. Of course we all enjoy holiday reading and there's something wonderful about knowing that I can spend all day losing myself in a novel, without feeling guilty (though I still think I should be writing…) I don't do beach holidays much though so often my outside holiday reading will be somewhere a bit chilly. Luckily, Busta House Hotel in the North Mainland of Shetland has quite a sheltered garden. I sometimes snatch time when I'm at home to read in my own garden. A cup of tea, a lunchtime sandwich and a novel – what could be nicer? For my 60th birthday my husband and I took an expedition through Bolivia. He's a passionate birder, so there were a lot of stops while he and the others tried to sort out various species of hummingbirds or to pin down the antbirds. I did spend quite a few hours reading by the track in the rain forest waiting for them.
What is your favourite Shakespeare work?
Othello. I'm a crime-writer and Othello tackles very modern themes of obsessive love and jealousy. The plot could easily be up-dated to become a contemporary psychological thriller. Iago's a clever and manipulative villain, and Othello is a flawed hero whose lack of confidence makes him an easy target. Desdemona is an independent woman who's fallen in love with an outsider.
What is your favourite Shakespeare quotation?
Oberon's speech from A Midsummer Night's Dream:
'I know a bank where the wild thyme blows,
Where oxslips and the nodding violet grows,
Quite over-canopied with luscious woodbine,
With sweet musk-roses and with eglantine:
There sleeps Titania sometime of the night,
Lull'd in these flowers with dances and delight;
I was asked to learn this when I first started senior school and it seemed very grown up to be memorizing a piece of Shakespeare. This is Oberon planning his trick on his wife and it's almost like a spell. The list of flowers and the heady language makes us feel as dreamy as Titania as she becomes enchanted. It also reminds me of a very happy childhood.
Ann Cleeves, April 2016
From reading rejector to advocate
World Book Night couldn't happen without the people and organisations that help to distribute the books.
Luke Jenkins, from Swansea, has volunteered for over a year at his local public library as part of a campaign to save it from closure. Friends rallied together in 2014 to form a community group to take over the service, support library users and ensure the widest possible access.
However Luke himself wasn't originally a reader. A full-time job on top of his volunteering role left him with little free time and he had little patience for what he perceived to be 'boring stories of other people's lives'.
He recognised the value that reading could bring to others but had had limited positive experience himself and no motivation in a busy lifestyle to explore further.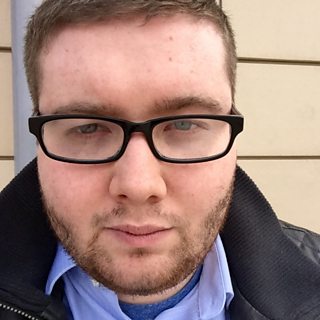 The title was quite catchy and sounded interesting, so I had a flick through it, then just read it and got hooked
"I've read three books in a year and wouldn't normally read at all," he says.
It was a lack of alternative entertainment one lunchtime break at the library that prompted Jenkins to browse through a book. One of the World Book Night books given out by the library the night before lay close to him, he glanced through the first few pages and was very surprised to find it entertaining, surprising and gripping.
"The book was Agatha Raisin and the Quiche of Death. The title was quite catchy and sounded interesting, so I had a flick through it, then just read it and got hooked," he says.
Luke went on to complete that book within a fortnight and to read a further two books in the series within the next six months. From being a rejector of any form of reading he became an advocate of the pleasure reading can bring and he made time for reading within his day.
"It was weird talking about books. I'd not previously had that experience and it was great – like watching and talking about a television series. It made me want to go on to the next book and see what it's like," he says.
One year on, Luke remains open to reading and recommendations from colleagues and friends. A colleague with a passion for books steers him towards books he might like and though he may not read these he will always consider them.
He has volunteered as the organiser of the library's World Book Night 2016 event and looks forward to drawing on his experiences as a previous non-reader over the past 12 months with other reluctant readers.
"The three books we have chosen for this year to give away are: The Perfect Daughter, Whispering Shadows and I Can't Begin to Tell You. I fear that neither of those would be the sort of book I'd read, however there are two other books out of those being given away that I will order in to the library, to read when I find the time. They are: Last Bus to Coffeeville and Now You See Me."
What is World Book Night?
First celebrated in 2011 on 5 March, World Book Night was, in 2012, moved to 23 April, the international day of the book and the birth and death date of William Shakespeare.

In 2013 World Book Night became part of The Reading Agency and is now part of its work to inspire people to take up reading and celebrate the difference that reading makes to their lives.
The name took its lead from the well-established and successful children's reading celebration in UK and Ireland called World Book Day. So as day is for children, then night is for adults and night is also when we traditionally think about celebrations.
This year will be the sixth World Book Night celebration.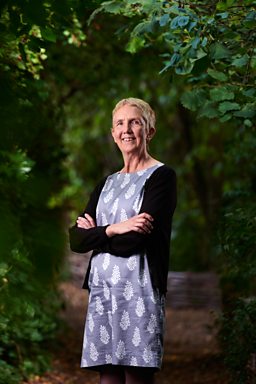 Ann Cleeves (c) Micha Theiner
#LovetoRead
Reading is one of life's greatest pleasures and can awaken our imagination, inspire and challenge us - not just as children but throughout our lives.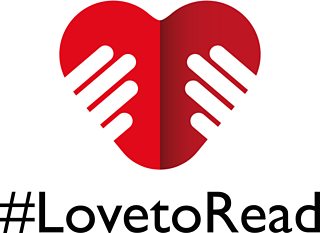 This is why, in 2016, the BBC is launching #LovetoRead; a campaign to celebrate reading for pleasure.
We want to get everyone not just reading but talking about books and are asking you to recommend your favourite books, discover new ones and maybe even join a book club.
And it all kicks off with the BBC Shakespeare Festival 2016 - a major season celebrating the genius of William Shakespeare, 400 years after his death.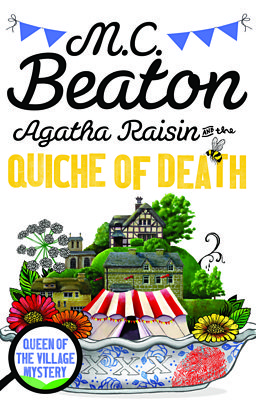 World Book Night, run by The Reading Agency, is an annual celebration of reading and books that takes place on 23 April, Shakespeare's birthday and UNESCO Day of the Book. It sees passionate volunteers give out hundreds of thousands of books in their communities to share their love of reading with people who don't read regularly or own books. To find out more visit www.worldbooknight.org