Main content
6 artists who have forgotten their own lyrics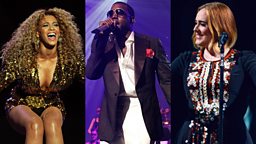 Grimmy had the pleasure of hosting Selena Gomez recently and used the opportunity to find out just how good her memory is by asking her to fill in the blanks of her own lyrics.
Turns out that her days spent singing on Barney & Friends as a child are still pretty fresh in her mind but her track with Zedd from 2016? Not so much...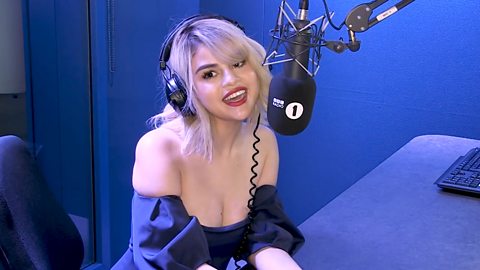 Selena joins Grimmy in the studio for a lyrics test but which era has stayed with her?
As demonstrated by SelGo, artists forgetting their lyrics is a tale as old as time. So, naturally, we've taken a deep-dive through the archives to find out which of our faves have fallen victim to song slip-ups. Hands-over-eyes emoji at the ready...
Adele
It's a widely accepted truth that Adele Laurie Blue Adkins (jazzy middle-names, eh?) can do no wrong. This belief extends to Adele actually doing wrong in the form of fudging up her lyrics. Allow us to elaborate...
While performing onstage in Lisbon, Portugal last summer, the singer cut short a rendition of A Million Years Ago and threw about a few expletives as she revealed she'd started singing the wrong part. Add a classic Adele cackle to proceedings and you've got a viral clip on your hands, which is exactly what happened.
In short: even when Adele messes up, it's perfection.
Kanye West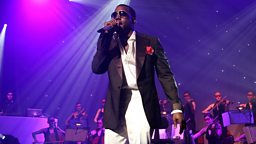 It's no secret that Kanye West holds himself to pretty high standards - we're talking about the guy who once said "my greatest pain in life is that I will never be able to see myself perform live", after all - so it had to hurt when he forgot the words to Queen's Bohemian Rhapsody while headlining at Glastonbury 2015.
Luckily we're talking about the same guy who once said "For me, you know, I'm a creative genius and there's no other way to word it", so we're hoping he didn't give himself too hard a time.
Justin Bieber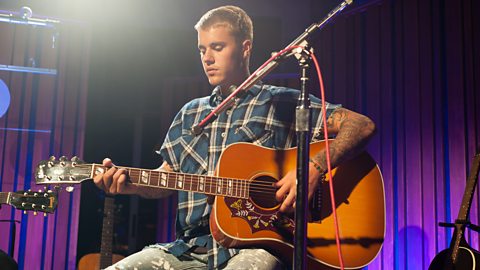 "I can't do Despacito. I don't even know it."
If you're attending a Justin Bieber gig anytime soon and fancy hearing your favourite Canadian crooner belt out a slammin' rendition of Despacito, think again.
Performing at the Summerburst Festival in Stockholm during summer 2017, Justin shut down requests for him to sing the summer hit, saying: "I can't do Despacito. I don't even know it." Same, Biebs. Same.
Beyoncé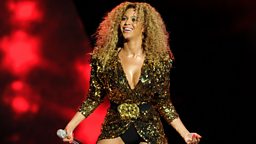 Nothing is going to stop us believing Beyoncé is anything other than a superhuman, gracing us earthlings with her otherworldly presence and blessing our sound waves with her vocals, but it's nice to know that even superhumans stumble.
Back in 2013, while touring with The Mrs. Carter Show, Bey forgot the words to Get Me Bodied. Since then, a fair few videos have cropped up on the internet of the music juggernaut tripping up over her lyrics. But, ever the professional, Queen Bey simply dusts herself off and bounces back in style.
"I definitely get tired, I definitely mess up, I definitely fall down stairs," she told Metro back in 2009. "I forget the words, sometimes, but that's just life. I guess the question is, what are you going to do after that? And I always get back up, and it just makes me even stronger."
Ariana Grande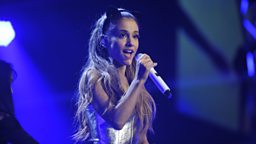 Ever wondered how Ariana Grande would style out a lyrical memory lapse? It goes a little like this: fill out the empty space with some impressive high notes, widen your eyes, look towards a member of your management team, mouth "I forgot the words to the song!" and then carry on being a total queen.
Ari's forgotten her lyrics on more than a few occasions but the most recent was while onstage back in 2K16. Before that, Ariana was on the receiving end of Bieber's poor memory after he forgot the lyrics to Love Me Harder while dueting with her. Justin recovered with a humble apology ("I forgot the words, Ariana. I feel so bad, I'm so sorry.") and all was forgiven.
Drake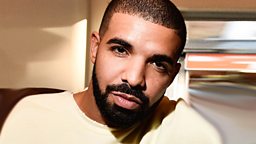 Drake made, ahem, Headlines back on New Year's Eve of 2012 when he was on his Worst (lyrical) Behaviour and forgot the words to The Motto. It wasn't quite the Furthest Thing from perfect but Drizzy took Controlla and he was back to being Too Good in no time.
(Too many Drake puns? OK, we'll stop now. It's Over.)