Main content
The Bone Clocks by David Mitchell
About the Book
One drowsy summer's day in 1984, teenage runaway Holly Sykes encounters a strange woman who offers a small kindness in exchange for 'asylum'. Decades will pass before Holly understands exactly what sort of asylum the woman was seeking...
The Bone Clocks follows the twists and turns of Holly's life from a scarred adolescence in Gravesend to old age on Ireland's Atlantic coast as Europe's oil supply dries up - a life not so far out of the ordinary, yet punctuated by flashes of precognition, visits from people who emerge from thin air and brief lapses in the laws of reality. For Holly Sykes - daugthter, sister, mother, guardian - is also an unwitting player in a murderous feud played out in the shadows of margins of our world, and may prove to be its decisive weapon.
Meet the Author
David Mitchell is one of the most celebrated writers of his generation. His previous novels include Ghostwritten, Cloud Atlas and Black Swan Green. He has won the John Llewellyn Rhys, Geoffrey Faber Memorial and South Bank Show Literature prizes, and has been shortlisted twice for the Booker Prize.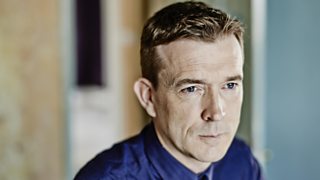 The Bone Clocks is David's sixth novel and has been longlisted for the Booker Prize this year. He has written a metaphysical thriller which is a chronicle of our self-devouring times and is spellbinding all the way through.
When I write, I like to…
...listen to the wind blowing in the stove like a kid blowing over the mouth of a bottle.
If I hadn't become a writer, I would have wanted to be…
...an archaeologist. We're cousins, in a sense. We're metaphors for one another.
My Favourite food is…
...braised eel glazed in a sticky soy-based sauce, on a bed of sticky Japanese rice. On an East Asian summer's evening, with cold sake and Hiroshima Carp baseball team valiantly losing on a TV in the background, and in the company of a friend or two who I haven't seen for far too long.
One thing that people may not know about me is…
...that I'm fairly guarded about my private self.
The book that inspired me to write is…
THE EARTHSEA TRILOGY by Ursula K Le Guin.
The thing I love most about words is…
...their textures, their obvious colours, their hidden colours, their habits and the company they keep, their personalities, their etymologies, their patterns, their stubborn independence and their Lego-like properties, how they evolve down the centuries, their secret compartments, their translatability and their untranslatability too. Their music.
Listen to Richard Allinson's review