Main content
Can you solve the mystery of The Boy in the Book?
18 August 2020
When self-confessed 'obsessive' Nathan Penlington bought 106 second-hand copies of Choose Your Own Adventure books on eBay he thought he was just indulging a childhood passion. Little did he realise that when he found an extract from a troubling, hand-written diary inside one of them, it would set him off on a life-changing adventure of his own.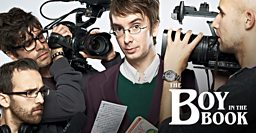 A publishing phenomenon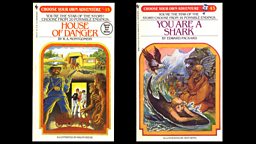 "You're the star of the story!" This was the promise on the cover of each book in Edward Packard's Choose Your Own Adventure series. Readers became the central characters, making numerous choices and navigating their way towards many different endings. The Boy In The Book interactive documentary emulates this format, giving you tricky decisions to make as you follow Nathan's progress.
More interactive storytelling from the BBC
Choose your own escape route and explore the plight of Syrian refugees with BBC News.