Main content
14 things to do with an extra hour
Ever wish you could turn back time? Well, the end of daylight saving time this weekend means you're about to get back that hour that you gave up in the spring. What will you do with yours?
To mark the fascinating documentary I'm Here. Where Are You? in which Ian McMillan investigates why some people are happiest at different times of the day, here are some suggestions for how to make the most out of the extra hour this weekend.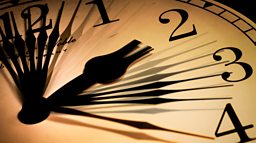 1. Sleep
The National Sleep Foundation advises that 26 to 64 year-olds get between seven and nine hours sleep a night. But although we all know that a good night's kip is important, few of us actually manage to grab eight hours between the sheets. So here's a welcome chance to get out of "sleep debt" - just keep your alarm the same and find yourself one sleep-hour richer!
2. Carve a pumpkin
With Halloween just around the corner, why not impress the neighbours with an elaborate pumpkin carving. If you think an hour isn't long enough to create a masterpiece then think again: according to the Guinness World Records, the fastest time to carve a jack-o'-lantern with eyes, nose, mouth and ears is just 16.47 seconds.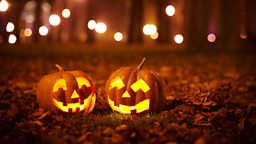 3. Cook a breakfast bonanza
Seek out an indulgent recipe, stock up on ingredients the day before, and then knock yourself up a breakfast of champions. Heston eat your heart out.
The Guiness World Record for carving a pumpkin is 16.47 seconds.
4. Be mindful
Research has shown that the practice of mindfulness – feeling connected to the present moment – has a strong correlation with greater health and well-being. Give it a go! There is plenty of guidance on the internet for how to meditate mindfully, but one technique is to lie down and do a simple body scan. Think about all the different parts of your body and how they feel: the texture of clothing against your skin, the surface on which the body is resting and the temperature of the body.
5. Read Shakespeare's snappiest play
Shakespeare's work is usually spoken at the rate of roughly 1,000 lines per hour. The Bard's shortest farce, The Comedy of Errors, comes in at just 1,786 lines – so you should be able to reach the end within the hour if you don't dawdle. Or if you're a slow reader then see how many of his sonnets you can get through. "Love's not Time's fool…"
6. Get active
If you're a regular runner then 10K probably takes you 50 to 70 minutes. Perfect! But whatever your level of fitness or ability, find a form of exercise that works for you and crack on. Nail an hour's ramble or 60 minutes of front crawl and you'll feel wonderfully virtuous.
7. Exfoliate the face
The autumnal weather can leave our skin feeling dry, flaky, and itchy. But an hour of exfoliation will help you shed your old skin cells; bringing newer, healthier cells to the surface. Say hello to a healthy glow.
8. Bake an unusual cake
It's not easy to find the time to bake, and when we do we tend to make our tried and tested favourites. So why not branch out and whip up something slightly experimental? How about courgette and orange? It's made from vegetables so it must be healthy, right?
9. Send some thank yous
We all want to be the sort of person who sends thank you cards to friends and family but it's sometimes hard to squeeze it in. Well here's your chance! Grab yourself a nice pack of notelets and get scribbling.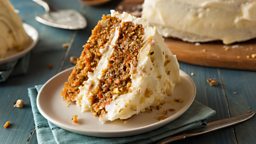 10. Listen to Queen
It spent over 700 weeks in the UK charts and has sold over six million copies… The best-selling album of all time in the UK is Queen's Greatest Hits. And with a running time of 58 minutes and 19 seconds, you've got time to listen to the whole thing and make a cuppa to drink while you're rocking out.
11. Learn a times table
What is seven multiplied by eight? No idea? Dedicate an hour to learning one of the trickier times tables and give the grey cells a good work-out.
12. Organise your bookshelf
This doesn't necessarily mean an arduous alphabetisation. You can try arranging your books by size (whether it's ascending, descending or in the shape of a flowing wave), make a rainbow, group them together in colour blocks, or simply separate your library into books you've read and those you still need to. Time left over? Get reading!
13. Make a photo album
When was the last time you printed hard copies of your digital photos? Have a scan through your snaps from the year and select your favourites to print. Order them online and you don't even have to leave the house.
14. Have a good soak
A hot bath can relieve muscular aches and pains, clear the airways, aid circulation and – perhaps most importantly – relax the mind. So get out your rubber ducks and head for the tub.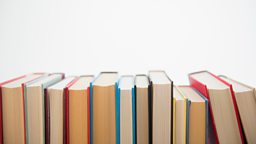 Early-bird poet Ian McMillan investigates why people are early or late. Infuriated when kept waiting, he tries to find out why people have different ideas about time.