Main content
Can your favourite podcast survive the jump to the screen?
29 August 2018
TV and film producers have been rushing to capitalise on the success of hit podcasts such as My Dad Wrote a Porno, Dirty John and S-Town by adapting them for the screen. But will these audio stories, with their huge, loyal fanbases, work in a new medium? Front Row takes a closer look.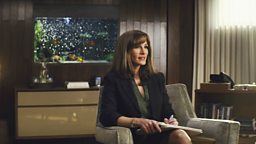 Julia Roberts in the forthcoming TV adaptation of the Homecoming podcast | Photo: Amazon
Podcasting's biggest hits have achieved some mind-boggling audience numbers – the seven episodes of offbeat character study S-Town were downloaded over 40 million times within a month of release, and true-crime sensation Serial has racked up over 250 million downloads to date – so it's no surprise that TV and film producers have been sitting up and taking notice.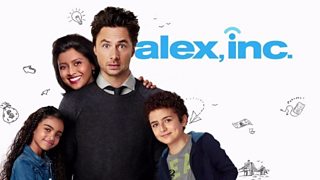 Alex, Inc was based on the hit StartUp podcast and starred Zach Braff but only lasted one season | Photo: ABC
Leading podcast producers Gimlet Media are no strangers to the transfer from audio to video. Their first show StartUp inspired an ABC sitcom starring Zach Braff called Alex, Inc, and their hugely popular Crimetown and Homecoming podcasts are currently being adapted by FX and Amazon respectively.
Gimlet have also set their sights on cinema screens. Man of the People, the story of a fraudulent doctor which was told in an episode of Reply All, is being developed as a film starring Robert Downey Jr, with Richard Linklater directing. The firm has even launched a dedicated TV and film division, Gimlet Pictures, to focus on such projects.
Podcast-based TV shows are attracting bankable movie stars such as Eric Bana and Julia Roberts to the small screen. But star power alone isn't a guarantee of success – Alex, Inc was cancelled after one series – and a devoted following in one medium doesn't guarantee success in another.
Amazon's adaptation of hit supernatural podcast Lore, for example, was not a hit with TV critics. Melanie McFarland of Salon.com panned the effort, saying: "As a visual series, it is stuck between the bulky, stiff material plane and the ethereal, failing to successfully transform into something at least as powerful, if not stronger, than what it already is."
Industry experts Tim Molloy and Matt Donnelly produce their own podcast, Shoot This Now, focusing on stories which they think would be perfect for a TV or film adaptation. Recent episodes have explored everything from Jobriath, the gay 70s rocker who inspired Morrissey and Def Leppard, to the Native American activists who took over Alcatraz in 1969.
Podcasts are a perfect incubator for Hollywood because they're so low-cost and easy to create and share

Tim Molloy
And they're tipping Atlanta Monster – an in-depth look at the infamous Atlanta Child Murders, by Up and Vanished creator Payne Lindsey, whcih has already been dubbed "the biggest podcast of 2018" – as the next show ripe for a breakthrough.
Why does Molloy think film and TV studios are looking towards our listening habits to find their next hit? He says: "Podcasts are a perfect incubator for Hollywood because they're so low-cost and easy to create and share. Producers can treat podcasts as audio-only pitches for stories that belong on screen.
"Our podcast is just talk. But podcasts like Inside Jaws or You Must Remember This use excellent sound design, voice acting and music to set a cinematic mood that would translate very easily to the big screen. A producer could listen to those podcasts and pick out several excellent ideas for movies."
So what's going to be the next hit show to make the jump from your ears to your eyes? Here are seven of the biggest upcoming projects...
The Homecoming podcast, released in 2016, was an 'experimental fiction' series with a starry cast including Catherine Keener, David Schwimmer and Oscar Isaac.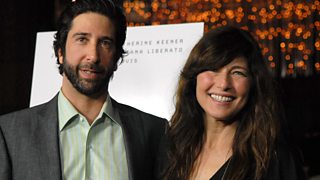 David Schwimmer and Catherine Keener starred in the podcast | Photo: Mark Sullivan/WireImage via Getty Images
And it appears the TV version will stick to the original storyline, in which the truth about menacing experiments being carried out on soldiers at a military facility is gradually revealed through therapy conversations and phone calls. Julia Roberts will star as Heidi Bergman, the role originally played by Keener.
Podcast creators Eli Horowitz and Micah Bloomberg were genuine novices when they created the podcast. Horowitz told the New York Times: "I literally Googled 'how to direct' - I swear I read a WikiHow page about it."
Despite their lack of TV experience, both Horowitz and Bloomberg have moved across to TV with the project, becoming showrunners of the adaptation. The new adaptation will hit screens on 2 November, via Amazon Prime Video.
Coming soon to a Netflix account near you is Dirty John, based on the smash-hit 2017 podcast which reveals how mother-of-four Debra Newell was conned by a handsome 'doctor', John Meehan, with murderous results.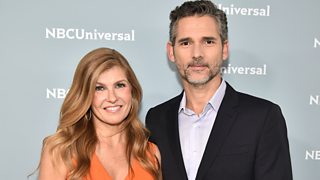 Connie Britton and Eric Bana will star in Dirty John | Photo: Theo Wargo/NBCUniversal/NBCU Photo Bank via Getty Images
The series, which topped the iTunes chart on both sides of the Atlantic, was hosted by LA Times journalist Christopher Goffard, whose newspaper background informed his narration.
"I wanted to tell this story in the way that I have always told my stories in the newspaper, which is to stay out of it and let the people that it's about tell the story," he told Rolling Stone in 2017.
The TV drama adaptation, which will also air on Bravo in the US, stars Friday Night Lights favourite Connie Britton as Newell and Australian actor Eric Bana as John Meehan. The show may well be stolen, however, by Julia Garner, known to Netflix fans as feisty Ruth Langmore in Ozark. Garner will play as Debra's youngest daughter. Terra.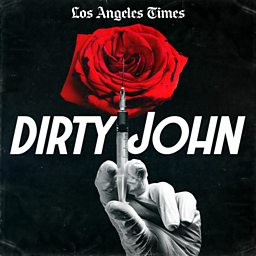 It was surely only a matter of time before the phenomenally successful British podcast My Dad Wrote a Porno made it to the screen, after racking up over 100 million downloads and winning a host of celebrity fans.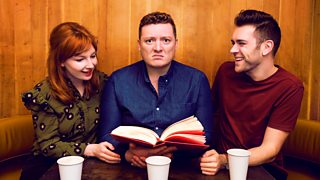 Alice Levine, Jamie Morton and James Cooper
The comedy podcast, which began in 2015, involves Jamie Morton and friends James Cooper and Alice Levine analysing a series of hilariously bad erotic fiction novels written by Morton's dad under the pen name Rocky Flintstone.
And while the Belinda Blinked stories themselves are (thankfully) no closer to being filmed, HBO this week announced a comedy special, due to air in 2019, based on the trio's sell-out live show.
Nina Rosenstein, executive vice president of HBO programming, said: "James, Jamie and Alice transformed a very awkward situation into an undeniably hilarious experience that we're excited to share with our audience."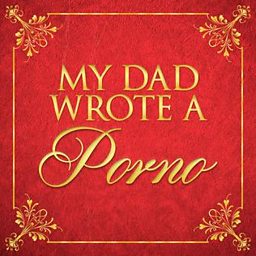 FX is currently developing a TV version of Crimetown, the serial documentary podcast hosted by Marc Smerling and Zac Stuart-Pontier, whose first series explored organised crime and corruption in the city of Providence, Rhode Island.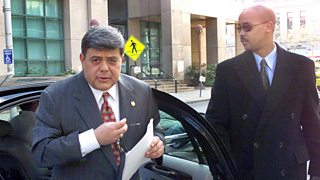 Mayor of Providence 'Buddy' Cianci in 2000 | Photo: Tom Herde/The Boston Globe via Getty Images
A central character in the story is the former Mayor of Providence, Vincent Albert 'Buddy' Cianci Jr, and his spectacular descent from idealistic politician to mobster in a character arc that could come straight from The Sopranos.
Smerling and Stuart-Pontier have had previous TV success with the hit HBO/Netflix series The Jinx: The Life and Deaths of Robert Durst and both will stay on to write the TV version of Crimetown.
It will be directed by Theodore Melfi, who co-wrote and directed the movie Hidden Figures, about black female mathematicians who worked at NASA during the Space Race.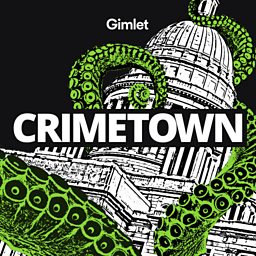 Up and Vanished hit true crime gold when, during the podcast's investigation of murdered beauty queen Tara Grinstead, someone came forward with new information, leading to the first arrest in the 12-year-old cold case.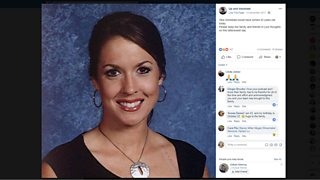 The Up and Vanished podcast led to new information emerging in the Tara Grinstead case
The series was created by Atlanta-based filmmaker Payne Lindsey, who had no podcasting or investigative journalism experience. He didn't even intend to make a podcast: it was originally meant to be a documentary.
In episode one, Lindsey is open with his listeners about being "a filmmaker digging around for a cool idea for a documentary film".
This homemade vibe is not something his forthcoming TV documentary series, currently in development with the Oxygen network in the US, is likely to possess. However, the sheer investigative graft of the podcast will undoubtedly have left Lindsey in a strong position for the TV series: there are plenty of twists and turns in this story.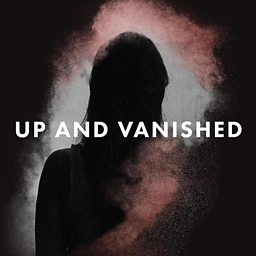 One of the most talked-about titles of recent years, S-Town, hosted by Brian Reed, was an indulgent look into the life of a fascinating character, John B. McLemore: an eccentric antique clock restorer.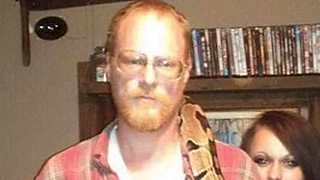 John B McLemore's life was explored in S-Town | Photo: John B McLemore
The seven-part podcast was downloaded a record-breaking 10 million times within four days of its release in 2017, and the film rights have been acquired by Participant Media, who produced the 2015 Best Picture Oscar-winner Spotlight: a film about a journalistic investigation into child sex abuse by Roman Catholic priests.
Attached to bring John B. McLemore to the big screen is Spotlight's writer/director Tom McCarthy.
According to their website, Participant Media is "dedicated to entertainment that brings social awareness and engages audiences to participate in positive social change". Let's hope they aren't too hamstrung by the fact that McLemore's estate is currently suing the podcast creators.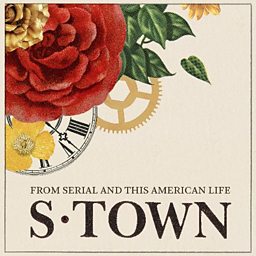 It may not strictly be an adaptation, but forthcoming series The Case Against Adnan Syed is a long-overdue TV treatment of the case made famous by Serial, the show credited with triggering the podcast renaissance in 2014.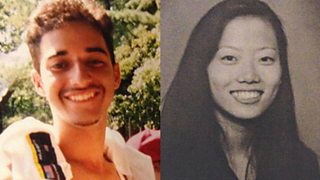 Adnan Syed and Hae Min Lee
Based around the murder of high school student Hae Min Lee and questions over the validity of the conviction of her ex-boyfriend, Adnan Syed, the four-part documentary – in the pipeline since 2015 – promises "new discoveries, as well as groundbreaking revelations that challenge the state's case".
It will be directed by Amy Berg, who was nominated for an Oscar for her 2006 feature documentary Deliver Us from Evil, about sex abuse cases in the Roman Catholic Church, and Nick Cave will provide original music.
It will air on HBO in the US and Sky Atlantic in the UK, with a release date to be announced. In the meantime, the original Serial podcast is still winning over new fans – with Kim Kardashian arriving fashionably late to the party just this week...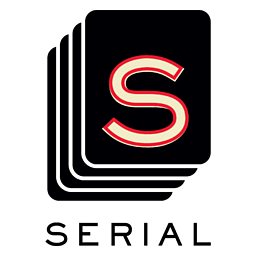 Arts highlights on BBC iPlayer
Watch 12 mesmerising performances from Dancing Nation, a sampler of UK dance in all its forms.

Chizzy Akudolu presents a new collection of dramatic short films.

The Oscar-nominated actress gives a singing masterclass.