Main content
Connect It by Anna Meredith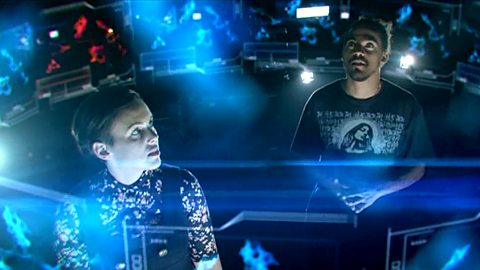 Anna Meredith composed Connect It specially for BBC Ten Pieces.
Anna Meredith is a Scottish composer who writes electronic and acoustic music. She likes to work with orchestras, bands and choreographers to create music that uses clapping, stamping, shouting and beatboxing instead of instruments.
In Anna Meredith's body percussion piece 'Connect It' a variety of rhythmic sounds and movements are passed between the performers. This musical effect is known as a canon. A canon is where two or more instruments,voices or sounds play the same music, but starting at different times.
Listen out for: The repeated rhythmic patterns and sounds made by people using their bodies as instruments.

Watch the introduction film at the top of the page then starting exploring the piece:
Watch the full performance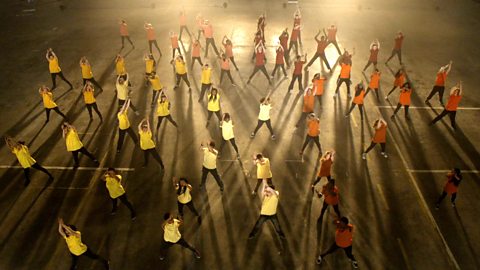 Watch the full body percussion performance of Anna Meredith's Connect It.
About the composer
ANNA MEREDITH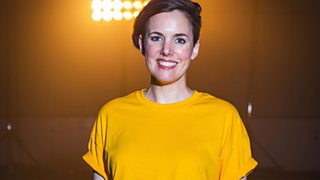 BORN: 1978 / NATIONALITY: British
Anna Meredith is a British composer and performer. She was born in London and then moved to Scotland when she was 2. She studied music at York University and the Royal College of Music. During her career she has so far won many awards and has written several pieces for the BBC Proms. Anna writes for instruments and orchestras and also creates and performs electronic music. Her piece Connect It doesn't feature any instruments at all! In 2016 she released an album of her music called Varmints which then toured many of the UK's major musical festivals to great acclaim. Anna's sound is often called 'uncategorisable' because she mixes many different musical worlds together including classical, pop and experimental rock. Her music has been performed across the world and now her voice is heard across the world as she becomes more and more in demand as a broadcaster. She regularly presents for BBC Radio 3 and 6 Music and even crops up on TV from time to time!