Main content
Draw your album: Craig David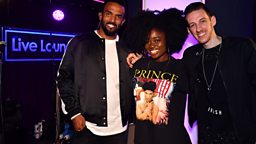 Craig David once claimed he was making love between Wednesday and Saturday. But this Friday, he made a break in that schedule for a blinding Live Lounge session at Radio 1.
He performed his huge new tune Ain't Giving Up with Sigala and a cover of Destiny's Child's Say My Name that Beyonce herself would be proud of.
As soon as he'd finished belting out the hits we grabbed Craig and asked him to draw a picture of his new album, Following My Intuition. Here's what he was aiming for.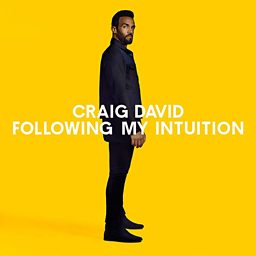 The main snag here? Someone pinched the yellow pen.
The hardest part of any creative project is making a start, but there was no hesitancy from Craig.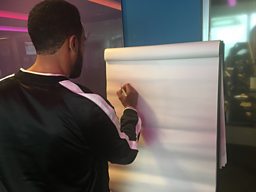 It was around this point that Craig said he wished his new album didn't have quite such a long title.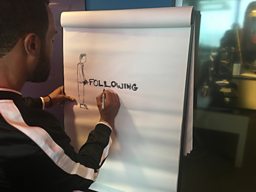 Just before finishing, he told us he found the challenge "therapeutic" after the stress of finishing the album.
He poured his everything into this monochrome masterpiece.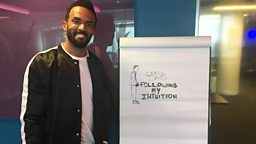 Here's his finished work. Honestly, he could ditch the original and put this one on shelves, if you ask us.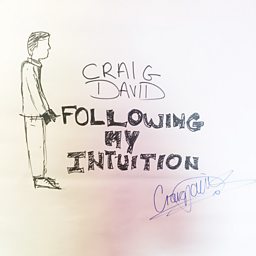 We're impressed with his penmanship but a little concerned about his posture. Does he need a number for a chiropractor?
Fortunately, we can confirm that the actual Craig David does not have a stoop, only the drawing.