Main content
100 questions about the 00s: Take Radio 2's Ultimate 00s Quiz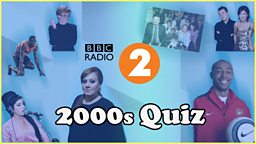 It was the decade that brought us big reality shows such as Big Brother, Pop Idol, The X-Factor, and I'm A Celebrity, big chart hits from the likes of Amy Winehouse, Beyoncé, Girls Aloud, and Coldplay, and big movie blockbusters, including Avatar, Harry Potter, The Lord of the Rings, and X-Men.
But how much do you remember about the 00s?
To celebrate two '00s icons, Craig David and Dido, joining Radio 2 for our latest series of In Concert, we bring you Radio 2's Ultimate 00s quiz - 100 questions about the first decade of the 21st century...