Main content
5 sets from Reading + Leeds 2019 that you really need to hear
Reading + Leeds 2019 has been a scorcher - and we're not just talking about the weather. The weekend has seen music's biggest, hottest, most exciting names delivering stunning sets that are simply too good to miss.
Here are some of the highlights from across the weekend, including triumphant performances from The 1975, Charli XCX and more, available to listen back to on BBC Sounds.
Billie Eilish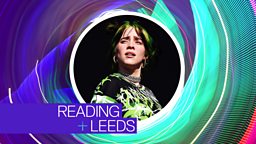 2019 has truly been Billie Eilish's year, and Reading + Leeds 2019 was no different. Attracting one of the biggest crowds of the weekend, the teen's warped earworms like Copycat and Bury A Friend showed precisely why her future is as bright as her fashion sense.
Anderson .Paak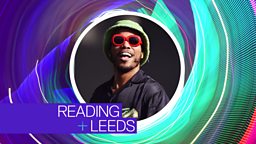 Californian native Anderson .Paak is certainly used to the sunshine and makes music perfect for a late summer's day. Laidback, smooth and effortlessly cool, .Paak's groove-laden RnB was exactly what Reading was after on Saturday afternoon.
Blossoms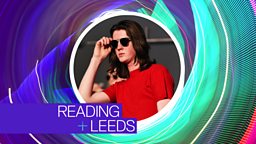 There are few recent indie hits that command a festival singalong quite like Blossoms' Charlemagne, which closed their superb Reading set. But that wasn't the only standout moment, they threw in a jaunty cover of David Bowie's Let's Dance too!
Charli XCX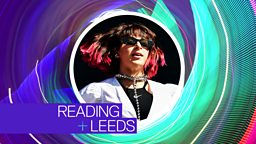 I Love It, Fancy, Boys, 1999, Boom Clap... there were just so many bangers on offer during Charli XCX's opening day set at Reading. You can always count on Charli to get the party started.
The 1975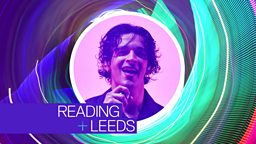 Back in 2016, Matty Healy promised the Reading crowd that his band would return one day to headline the festival. Exactly three years on, his prediction came true - and the band wasted no time in taking their chance at the top slot. Love It If We Made It? Well, The 1975 definitely have now.