Main content
Presenters
Roy Plomley
Roy Plomley, the programme's creator, presented the programme for 43 years. Starting out as a stage and film actor, he began working in radio in 1936 as an announcer on Radio Normandy.
Following a stint with International Radio, broadcasting from Paris and London, he began to freelance for the BBC in 1940. Although he also wrote plays, and presented other programmes such as One Minute, Please, he will be forever associated with Desert Island Discs. He wrote several books about the programme: Desert Island Discs (1975), Desert Island Picks (1982) and Desert Island Lists (1984, with his producer then, Derek Drescher).
Michael Parkinson
Michael Parkinson was asked to take the chair following Roy Plomley's death in May 1985. His first castaway, on 5th January 1986, was the film director Alan Parker.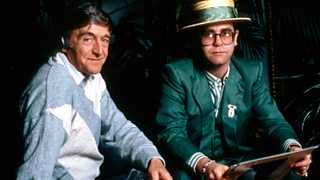 Parkinson, widely celebrated for his successful TV chat-show, had already himself appeared as a castaway on 19th Feb 1972.
Between 1986 and 1988, he presented nearly 100 programmes but by the end of 1987 he'd decided to move on. On 13th March 1988 he interviewed his final castaway - athlete Brendan Foster
Sue Lawley
Sue Lawley was well-known as a TV reporter, newsreader and presenter & had appeared as a castaway on 8th November 1987, interviewed by Michael Parkinson. Her first guest was Lord Hailsham (Quintin Hogg), who was castaway on 27th March 1988.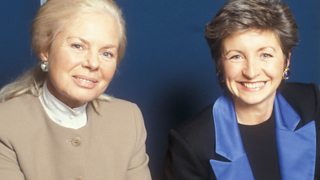 Describing the role as "one of the best jobs in broadcasting", Sue went on to interview a further 771 people from all aspects of public life including politics, entertainment, science and sport.
On 27th August 2006, her final castaway was the actress Dame Joan Plowright, Sir Laurence Olivier's widow.
Kirsty Young
Journalist and broadcaster Kirsty Young opened her tenure as presenter by interviewing the illustrator Quentin Blake on 1st October 2006. Among her guests have been musicians Morrissey, Sir Tom Jones, Alice Cooper, and Barry Manilow, politicians Nick Clegg, Alex Salmond and Alan Johnson, actors Sir Michael Caine, Kathy Burke and June Spencer.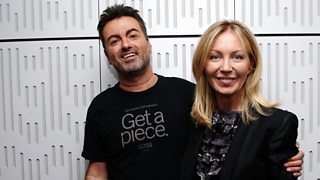 In addition to Desert Island Discs, since 2008 she has been the presenter of Crimewatch on BBC One and has also presented the documentary series The British Family and The British at Work.
Lauren Laverne
Lauren Laverne began her career in indie band Kenickie while still at school. Following their split in 1998 Lauren moved into broadcasting. In radio her highly acclaimed stint as a DJ for leading London radio station XFM was followed by a move to BBC 6 Music, where she hosts a daily show.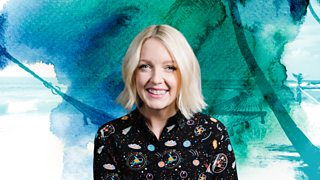 Lauren also has a successful and varied on-screen career, presenting TV shows such as Transmission, The Culture Show, Style on Trial and coverage from music events including Glastonbury and The Mercury Prize.
She first presented Desert Island Discs in September 2018, becoming the only the fifth host of the long-running programme.
Other Desert Island Discs presenters
Two other people have presented editions of Desert Island Discs - Leslie Perowne, Head of Popular Record Programmes at the BBC, who interviewed Roy Plomley the first time he appeared as a castaway in May 1942. On the second occasion Plomley was castaway, in May 1958, he was interviewed by Eamonn Andrews.
Strictly speaking, therefore, seven people have presented Desert Island Discs over its sixty years, although only Roy Plomley, Michael Parkinson, Sue Lawley, Kirsty Young and Lauren Laverne can genuinely be called 'Desert Island Discs presenters' in the accepted sense.