Main content
Connected Home Roadshow
In front of Belfast City Hall
Thursday 18 February, 3-9pm
Friday 19 February, 10am-7pm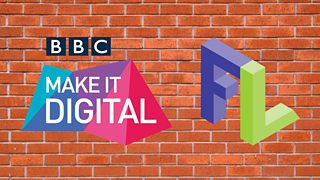 The ARC, Titanic Quarter
20 February, 10am-6pm
Join BBC Northern Ireland and Farset Labs in our pop-up Connected Home as we bring the digital in the everyday to life as part of the Northern Ireland Science Festival 2016.
Discover household technology driven by micro-computers like Raspberry Pi doorbells, apps to control your lights, a digital device to make coffee and Steve the self-watering plant!
Meet the local experts who are revolutionising our lives through technology and play with apps and gadgets that you could be using in your own home right now!
There's also a chance to get a first hands-on look at the micro:bit, the BBC's pocket-sized, codeable computer. Come and see what it can do!
This pop-up event is free and no ticket is required. We look forward to seeing you!