Main content
He Said/She Said by Erin Kelly
About the Book
The path of every eclipse can be predicted from now until the end of time…
Kit and Laura, young and in love, pledge to travel the globe and see as many eclipse as possible. They have no idea of the darkness that will follow.
At a festival in Cornwall, in the hushed moments after the first eclipse they share, Laura interrupts a man and a woman. She knows she saw something terrible. But the man denies it. Later, in a panic, Laura tells a little white lie – which changes four lives irreparably. When the victim turns up on their doorstep, the truth seems to vanish ever further into shadow. As gratitude spills into dangerous obsession, Kit and Laura simply have to run.
But they can't hide forever. With another eclipse on the horizon, the past is closing in on them again. Telling Kit the truth will cost Laura her marriage. But keeping the secret could cost them both their lives.
About the Author
Erin Kelly is the author of The Poison Tree, The Sick Rose, The Burning Air, The Ties That Bind and Broadchurch: The Novel, inspired by the mega-hit TV series.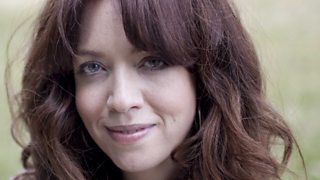 The Poison Tree became a major ITV drama in 2013.
Praise for Erin's previous novels:
'Kelly's most accomplished book to date . . . a gripping tale of secrets, revenge and obsession, masterfully done'
THE GUARDIAN
'An author in total command of the tensions within dysfunctional families . . . Gripping all the way' THE TIMES
'Kelly excels at thrillers set in middle-England idylls, that sidestep the clichéd and the cosy to go for the jugular. [THE BURNING AIR] sees her reach another level' INDEPENDENT ON SUNDAY