Main content
The People's Choice Award at the Chelsea Flower Show 2021
The M&G Garden, Designed By Hugo Bugg and Charlotte Harris
A shared green space for people and wildlife, set in a busy urban environment including more than 100 linear metres of repurposed metal pipes, weaving through plants and trees. A pool of water supports wildlife.
The Guangzhou Garden, designed by Peter Chmiel and Chin-Jung Chen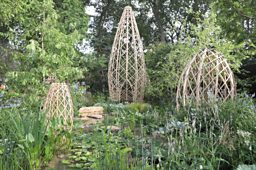 Representing Guangzhou, China, a city of 15 million people, the garden extracts the essence of its landscape of forests, wetlands and linear park into a garden that's just 10 x 20 metres, highlighting the benefits of responsible city planning. In this garden the woodland dell acts as the lungs which clean the air, the pool is the kidney that cleans water while the structures, of which there are 5, are the heart that provide social space for humans and homes for nature.
The Florence Nightingale Garden, A Celebration of Modern-Day Nursing, designed by Robert Myers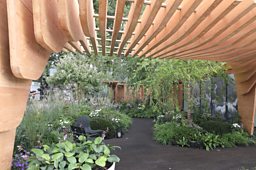 Marking 200 years since Florence Nightingale's birth, a woodland designed for a hospital garden. It is intended for viewing from inside the building, as well as for sitting in and strolling through, with shaded places to sit, naturalistic planting, multi-layered greenery and water.
The Yeo Valley Organic Garden, designed by Tom Massey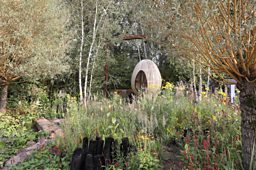 This garden references habitats found in the Yeo Valley family run garden in Somerset, designed to nurture soil biodiversity and support pollinators. The garden is made up of a woodland, a stream and a centrepiece of a steam-bent oak egg.
The Trailfinders 50th Anniversary Garden, designed by Jonathan Snow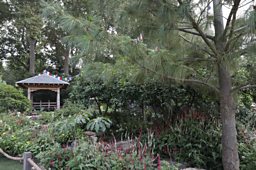 Inspired by the landscape, culture and plants of the Himalayan foothills. Key features include a pergola inspired by the vernacular architecture of the region towards one end of the garden, a small stream and paths criss-crossing the garden.
Bodmin Jail: 60* East - A Garden Between Continents, designed by Ekaterina Zasukhina and Carly Kershaw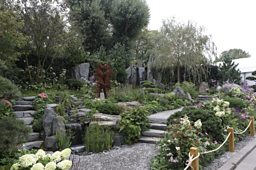 Inspired by a garden Ekaterina designed in her home town of Yekaterinburg, it encourages people to remember they can come and go, but nature remains forever. The garden draws upon Asian and European painting pallettes and includes a 3.5m high waterfall overshadowed by willow, rock and pine, like in the Ural Mountains.
Review the People's Choice winners from the last decade
Below you can jog your memory of the previous winners, before voting at the top of the page...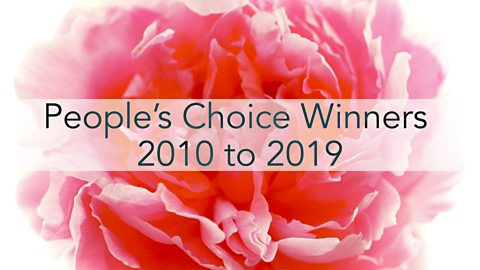 Take a look at the winning gardens from last ten years at the RHS Chelsea Flower Show.