Main content
A decade of People's Choice Awards at Chelsea Flower Show
Review the People's Choice winners from the last decade
Below you can jog your memory of the previous winners, before voting at the top of the page...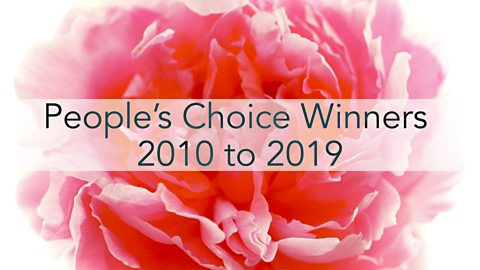 Take a look at the winning gardens from last ten years at the RHS Chelsea Flower Show.
2019 – The Welcome to Yorkshire Garden, designed by Mark Gregory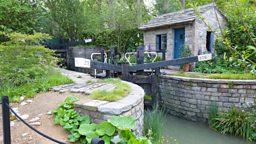 Reminiscent of the urban regeneration that has taken place along many of Yorkshire's canals, this garden consisted of a towpath running next to a perennial meadow that bordered a pair of narrow canal lock gates and a lock keeper's lodge with private garden and vegetable patch.
2018 – Welcome to Yorkshire, designed by Mark Gregory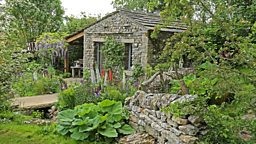 The garden was a realistic representation of the Yorkshire Dales, showcasing a buttercup meadow, woodland edge with native trees and cultivated cottage garden. It celebrated Yorkshire's natural materials, traditional crafts and artisan food production.
2017 – The Morgan Stanley Garden, designed by Chris Beardshaw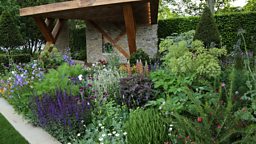 This Morgan Stanley Garden reflected more than five decades of commitment to children's health and education by that organisation. The inspiration for this garden stemmed from Chris Beardshaw's study of fractal geometry found in nature.
2016 – God's Own County - A Garden for Yorkshire, designed by Matthew Wilson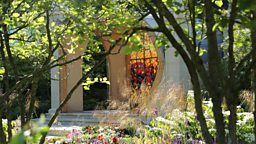 This garden was inspired by the huge East Window at York Minster, the largest single expanse of medieval stained glass in Britain. The stained glass in the garden was made by the York Glaziers Trust, who were renovating the 15th Century East Window at York Minster.
2015 – Sentebale - Hope in Vulnerability, designed by Matthew Keightley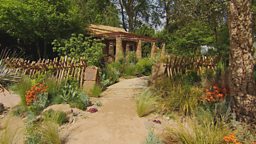 This garden celebrated the opening of the Mamohato Children's centre in Lesotho, South Africa. Keightley designed the garden to raise awareness of Sentebale's work in providing healthcare and education to Lesotho's most vulnerable children.
2014 – Help for Heroes 'Hope on the Horizon', designed by Matthew Keightley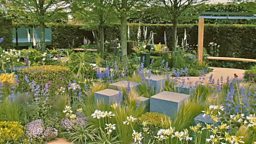 Matthew designed a garden for the Help the Heroes charity, "Hope on the Horizon", which addressed the war in Afghanistan. Keightley, 29, has a brother, Michael, who served in the RAF Regiment and had been deployed for his fifth tour in 2014.
2013 – The Arthritis UK Garden, designed by Chris Beardshaw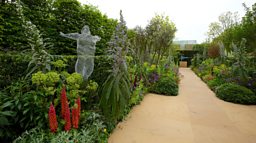 Chris's battle against arthritis led him to create a garden at Chelsea Flower Show 2013, the garden used planting and sculpture to reflect the impact of arthritis on sufferers' lives.
2012 – The Arthritis Research UK Garden, designed by Tom Hoblyn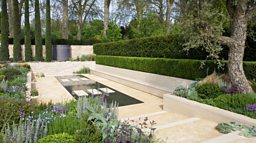 For his fifth years at Chelsea Tom created a show garden inspired by the great Renaissance gardens of Italy. For this garden Tom stripped away the flamboyance and decadence to reveal a simpler and more minimal design.
2011 – Irish Sky Garden, designed by Diarmuid Gavin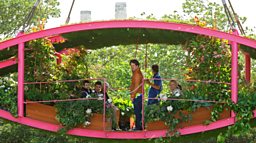 Soft and subtle planting created a base for one of the most unusual gardens Chelsea has seen; a garden in the sky. Taking the shape of a large pink pod containing what was essentially a traditional garden, Diarmuid created a garden which thrilled and amused visitors.
2010 – The M & G Garden, designed by Roger Platts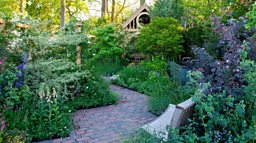 Roger described this as "A traditional themed garden, very much the sort of garden that I think people can identify and understand. It is quintessentially a British garden full of plants."