Main content
Eleanor Oliphant Is Completely Fine by Gail Honeyman
About the Book
Eleanor Oliphant has learned how to survive – but not how to live.
Eleanor Oliphant leads a simple life. She wears the same clothes to work every day, eats the same meal deal for lunch every day and buys the same two bottles of vodka to drink every weekend.
Eleanor Oliphant is happy. Nothing is missing from her carefully timetabled life. Except, sometimes, everything.
One simple act of kindness is about to shatter the walls Eleanor has built around herself.
Now she must learn how to navigate the world that everyone else seems to take for granted – while searching for the courage to face the dark corners she's avoided all her life.
Change can be good. Change can be bad. But surely any change is better than… fine?
About the Author
While Gail Honeyman was writing her debut novel, Eleanor Oliphant is Completely Fine, it was shortlisted for the Lucy Cavendish Fiction Prize as a work in progress.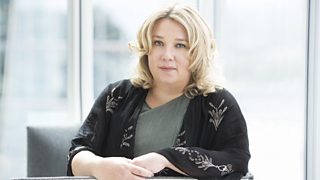 It has subsequently sold to almost thirty territories worldwide, and it was chosen as one of the Observer's Debuts of the Year for 2017.
Gail was also awarded the Scottish Book Trust's Next Chapter Award in 2014, and has been shortlisted for the Bridport Prize.
She lives in Glasgow