Main content
From Tardis to Thorpe trial: Russell T Davies's career in quotes
17 May 2018
Showrunner Russell T Davies has come a long way since writing for Chucklevision. As the modern-day father of Doctor Who tackles the British establishment in his new BBC One drama, A Very English Scandal, we look back at his ground-breaking career, in his own words.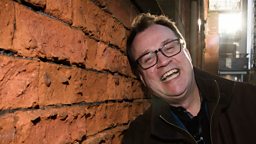 Russell T Davies in Manchester in 2016 | Photo: Colin McPherson/Corbis via Getty Images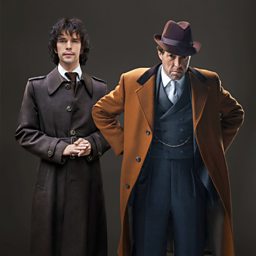 Ben Whishaw as Norman Scott and Hugh Grant as Jeremy Thorpe
A Very English Scandal (2018)
This story has been told quite a lot of times, but I don't think it has ever, in any mainstream form, been told by a gay man. There are a lot of moments within this where I thought, actually, I have insight. I thought I can see where Jeremy Thorpe is coming from there. I can see where Norman Scott is coming from there.

On the 1979 trial of Liberal MP Jeremy Thorpe, who was acquitted of plotting to murder his former lover Norman Scott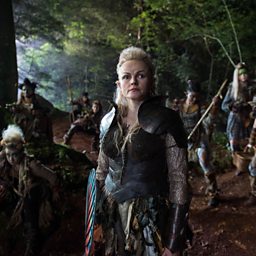 Maxine Peake as Titania
A Midsummer Night's Dream (2016)
I've got to put my name on this and I don't care what Shakespeare was thinking...It [a woman threatening to kill herself for love] was kind of standard in the 1590s, it is not standard now. I'm deliberately hoping to get young girls watching this and I will not transmit lines in which women are so much in love that they are threatening to commit suicide.

On his decision to cut Shakespeare's text in his television adaptation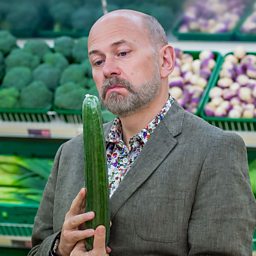 Vincent Franklin as Henry Best | Photo: Channel 4
Cucumber (2015)
To live as a gay man in the world, even here in the west, means skirting round violence every day. Like it or not. That's a fact. Its potential is always there… So from the moment I began to think of Cucumber, a decade ago, I knew an act of violence would interrupt a comparatively cosy world.

On a shocking moment in the Channel 4 series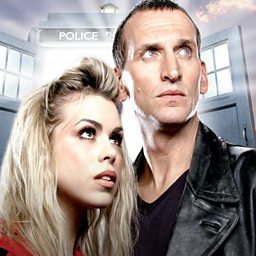 Billie Piper as Rose and Christopher Eccleston as the Doctor in 2005
Doctor Who (2005-2010)
I'd spent my entire childhood walking home from school and imagining the sight of that old, wooden police box waiting on the corner for me, its door ajar. Finally, in my forties, it arrived. And I ran towards it, as fast as I could, just like that little Swansea schoolkid of years ago.

On rebooting the sci-fi franchise after years of planning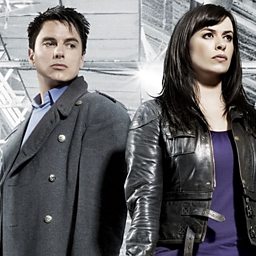 John Barrowman as Captain Jack Harkness and Eve Myles as Gwen Cooper
Torchwood (2006)
I didn't make Captain Jack bisexual from any principle, but because I thought it would be more interesting from a narrative point of view. But, having created him, I'll defend him to the hilt.

On breaking boundaries in his Doctor Who spin-off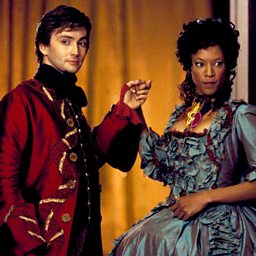 David Tennant as Casanova and Nina Sosanya as Bellino | Photo: Laurie Sparham/Everett Collection/Alamy
Casanova (2005)
There are 12 volumes of autobiography and I ploughed through every single page. I could do Mastermind on Casanova… I came to it expecting a serial seducer, the suave lothario. And if he had been that I wouldn't have written it because I am not remotely interested in that sort of man on or off screen.

On researching his BBC period drama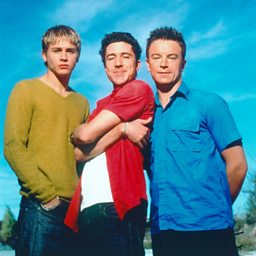 Charlie Hunnam as Nathan, Aidan Gillen as Stuart and Craig Kelly as Vince | Photo: Channel 4
Queer as Folk (1999)
The fewer people it's about, the more you can concentrate on the one character - or three characters in the case of Queer As Folk - and the better your writing is going to be. And you could argue that those characters are three aspects of the same person. There's one who's sexually confident and one who's sexually insecure and one who's young. That's everyone. It's like a little triptych character, and I did that on purpose.

On writing his breakthrough Channel 4 drama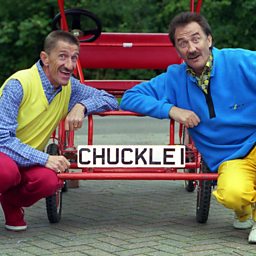 The Chuckle Brothers, Barry and Paul, pictured in 1998
Chucklevision (1992)
Do you know, it was possibly the hardest work of anything I've ever done. I had to write three episodes. When you write one, it's great - you pack it full of all the gags you've ever thought of. When you write two, you're running out of gags. After the first script I was bleeding from the eyes.

On a challenging early writing gig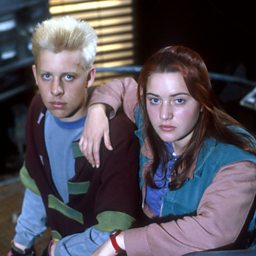 Ben Chandler as Thomas and a young Kate Winslet as Reet
Dark Season (1991)
People hate me when I say this, but tough – the first ever script I wrote was bought and turned into a CBBC drama called Dark Season. Starring a 15-year-old Kate Winslet!

On starting out in the industry
Russell T Davies's latest drama A Very English Scandal, starring Hugh Grant and Ben Whishaw, begins on Sunday 20 May at 21:00 on BBC One.