Main content
Eleven things to do when summer is over
This summer's heat wave has got us used to being outside: barbeques, beer gardens and beach trips have become the norm. But it won't last forever. The days are steadily getting shorter, cooler and damper…
If you're finding it hard to remember how you used to entertain yourself in the days before the sunny spell, fear not. Here is our guide to keeping busy, active and occupied as cold weather and clouds creep up on us. Bring on the autumnal fun!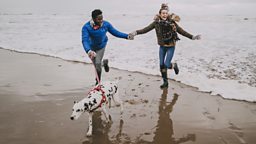 1. Have a board game battle
Who doesn't enjoy a stint of Scrabble, Cluedo or Risk on a dull day? If your own selection of board games leaves something to be desired then head out and trawl your local charity shops – you might just pick up a bargain. There are also board game cafes popping up across the country, where you can sample a nice cuppa whilst going head-to-head with friends.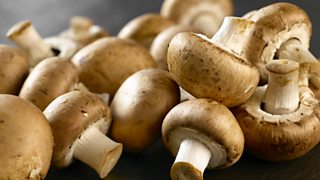 Mushrooms (so hot right now)
2. Go mushroom mad
September heralds the start of mushroom season. If you're a fan of fungi then why not get out into the fields and forests and forage for yourself. (If you intend to eat your bounty, be sure to cross-reference your identifications with at least three reliable sources. Get it wrong and you risk poisoning yourself!)
If mushroom hunting isn't for you, there are plenty of markets where you can pick up interesting varieties. Or seek out a local restaurant that serves up seasonal ingredients to get your cep or chanterelle kick.
3. Take up an indoor sport
It's easier to be active in the summer, but wet days don't have to mean staying sedentary. Squash, badminton, boxing, fencing, volleyball and gymnastics are all done inside. Find a local club and sign up!
4. Plan a city break
The sun may stop shining this side of the English Channel but head to mainland Europe and you'll be sure to find somewhere you can break out in a sweat – without having to pay peak season prices. Lisbon's average temperature in October is still 22°C, with many days exceeding that. If you'd prefer to stay closer to home then think about a British break. What about gazing on Durham's dreamy spires or exploring the bustling backstreets of Brighton?
5. Get baking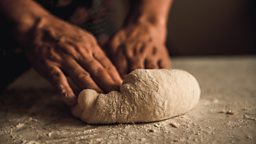 With the country's favourite baking show back on the box, it's time to get inspired, head to the kitchen and whip up some cake, biscuit and bread masterpieces. Lemon, lavender and poppy seed pound cake? Tarragon, carrot and walnut loaf? Or how about some classic savoury scones with a pinch of paprika? Once you've got your produce sorted, invite some friends or neighbours round for a tea party.
6. Find a film festival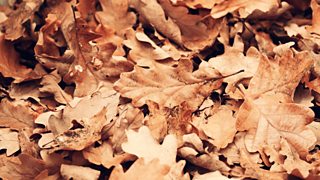 Look at the leaves. Just look at them.
With autumn comes a number of exciting film festivals. Raindance – the largest independent film festival in the UK – runs from the 26 September to the 7 October this year. You can book for individual screenings, or a day pass if you fancy a binge. Leeds International Film Festival follows in November, along with the UK Film Festival and festivals in Norwich and Birmingham. Get stuck in!
7. Ogle the autumn leaves
Take a long walk in nearby woodland or your local park and enjoy one of nature's most spectacular shows: the leaves on the trees turning from green to vivid yellows, reds and golden browns. The Americans even have a name for this pastime: leaf-peeping! Check out The Woodland Trust's website for a list of the best woods to visit to witness autumn foliage.
8. Go apple picking
The end of the summer means ripening apples, with most varieties ready for harvest from late August and September onwards. Find a PYO orchard in your area for the chance to visit a working apple farm and pick and purchase your own fruit straight from the tree. You know what they say… An apple a day keeps the doctor away. Something we all need as we head into flu season.
9. Take a stroll around museums and galleries
The autumn months are perfect for losing yourself amongst museum exhibits. Many museums and gallery exhibitions are free, which makes for a cheap day out. And with around 2,500 museums in the UK, there's something for everyone.
Sometimes you just want to be on the sofa, safely snuggled under your duvet, with a gripping box set underway.
10. Treat yourself to a duvet day
The recent blazing sun can leave you feeling guilty if you're not outside taking advantage of it. But sometimes you just want to be on the sofa, safely snuggled under your duvet, with a gripping box set underway. Thankfully, the end of summer and the nights drawing in means guilt free binge-watching. Don't forget to stock up on the obligatory snacks.
11. Learn a language
You've been toying with the idea of Italy for next year's summer holiday. That gives you exactly one whole year to master the language. And there are plenty of excellent apps and online services to help you hone your skills – so no excuses. Then you can swan off to Naples next summer to test them out!