Main content
5 celebs you probably didn't know had speech problems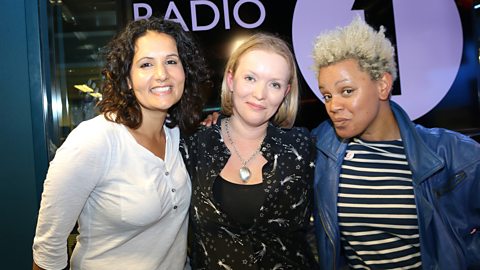 Caller Chantelle talks about how having a stammer affected her everyday life.
Whether chatting with friends or talking to your co-workers, chit-chatting with the delivery driver or calling Grimmy on the radio, communicating with people is a huge part of everyday life and one that a lot of us don't give much thought to. But for some people, straight-up communication is laden with obstacles and finding their voice isn't quite so straight-forward or easy.
From stutters to stammers to lisps, living with, and overcoming, a speech disorder can be difficult. On hand to offer advice is Radio 1's resident expert, Dr Radha, as well as some IRL examples of your favourite stars who conquered their own speech impediments. In the words of Dr Radha: "There are lots of people who have overcome these challenges who are really inspirational."
Kendrick Lamar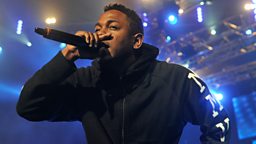 Long before he became your favourite rapper (but not too long before he performed as a teen under the stage name K-Dot) Kendrick Lamar had a stutter. How did he cope with it? Well, by becoming your favourite rapper. Speaking to Spin Magazine, Kendrick said: "As a kid, I used to stutter. I think that's why I put my energy into making music. That's how I get my thoughts out, instead of being crazy all the time."
Sam Smith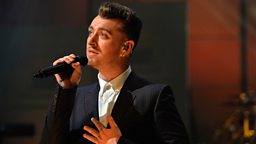 Speech and language therapy can be really helpful as well as asking for support from professionals or friends and family.
Singer, songwriter and Oscar winner Sam Smith struggled with a lisp when he was younger. In an interview with MTV, Sam said that since overcoming his lisp, he feels more confident in his vocals. How can you overcome it, exactly? Dr Radha suggests speech therapy: "Speech and language therapy can be really helpful as well as asking for support from professionals or friends and family in gaining confidence if you're shy."
Ed Sheeran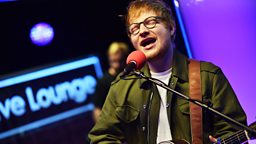 His first date with girlfriend Cherry (back in 2015) involved an appearance at the American Institure for Stuttering Gala, where he was being honoured, so it's unsurprising that Ed Sheeran has a connection to the cause.
Chatting to Rolling Stone about being teased for his stutter ("You'd put your hand up and not be able to speak. And kids are cruel. So once that would happen, someone would imitate it. And then you'd be like, 'I'm not going to put my hand up next time.'") Ed cites rap music, specifically Eminem's speedy verses, as helping him overcome it. His words of advice? "Be yourself, embrace your quirks, being weird is a wonderful thing, and it has been for so many creative people… No one can be a better you than you."
Grimes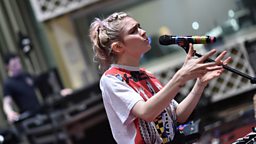 Claire Elise Boucher, better known by her synthpop stage persona Grimes, has a lisp and she'd appreciate if journos stopped asking her about it, thank you very much. Tweeting back in January 2013, Grimes said: "SO many journalists ask why i sing with a lisp. I. have. a. speech. impediment. & i cant do anything about it so let it be". The severity of speech impediments can differ vastly, but Grimes is definitive proof that a speech impediment doesn't need to be deemed a setback.
Samuel L. Jackson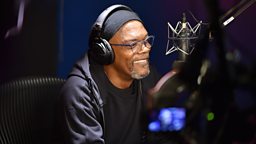 When you think of Samuel L. Jackson, you might very well think of Snakes On A Plane, and when you think of Snakes On A Plane, you might very well think of the following quote: "I've had it with these motherf***ing snakes on this motherf***ing plane!" What you might not know is that the actor uses the swear word to manage a stutter than left him practically speechless for a year.
Speaking to GQ, Jackson said: "I have no idea [why]... But it just does. It clicks a switch that stops the d-d-d-d, b-b-b-b... I stuttered really, really, really bad for a long time...to the point that I stopped speaking for, like, almost a year in school."
So what can you do next if you want to overcome or manage your own speech disorder? Dr Radha has some parting words of advice: "Our voices are a really important method of expressing ourselves and as a result feeling heard. Sometimes we come across challenges in speaking up for ourselves like a stammer or feeling shy in front of a crowd. The great news is that there is lots of help and support out there to get you to the place you want to be with your speech."
Listen to The Surgery on Radio 1 at 9pm on Wednesday night.