Main content
Rachael Bland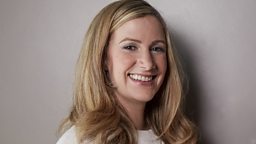 Rachael Bland, 40, joined the BBC in 2001. Rachael began her BBC career at Radio Wiltshire, working as a journalist and newsreader. She soon joined BBC Radio 5 Live, where she became a familiar voice to listeners of Richard Bacon's popular late-night programme. She stayed on the late-night shift when Tony Livesey took over the programme. She also began presenting on the BBC News Channel.
When the BBC moved to Salford in 2011, Rachael was the first voice to be heard on BBC Radio 5 Live's first broadcast from its new studios. She also started working as a presenter on the station and presented North West Tonight on BBC One.
Following her cancer diagnosis in 2016, Rachael wrote about her treatment on her blog Big C, Little Me. She also appeared regularly on 5 Live Daily with Emma Barnett to tell listeners about her illness.
Last year, Rachael was reunited with Tony Livesey when she began presenting 5 Live Drive on Fridays.
Also in 2017, Rachael co-created and co-presented the ground-breaking podcast You, Me and The Big C, which has gone on to be an iTunes chart topper. In the podcast, Rachael and two friends and fellow bloggers talk openly and frankly on a range of subjects related to their experiences of cancer, receiving many messages of support and thanks from listeners who have found You, Me and The Big C to be a comfort and support.
Originally from near Cardiff, Rachael lived in Cheshire with her husband Steve (a former BBC radio producer) and their son Freddie.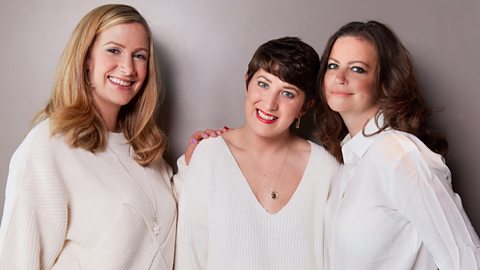 The #youmebigc team talk about the importance of their podcast and friendship.
Colleagues and listeners reacted to the news of Rachael's death.
Tony Livesey's tribute to Rachael:
Right now Radio 5 Live is broadcasting with a broken heart. We've lost one of our brightest talents.
Actually............rewind.
That's not true.
We've not lost her; she's not passed on; she's not succumbed.
Rachael Bland - presenter, friend to most of us, inspiration to all - has died.
There, I've said it.
Rachael didn't hold with euphemisms; as she told me time and again and repeated frequently on her fantastically uplifting, award-winning 'You, Me & the Big C' podcast: 'I'm going to die. Why not call it what it is?'
In fact, the closer Rachael came to her death her determination to stick two fingers up to this bloody disease became gloriously disproportionate to the state of her health.
And boy oh boy did she take us all with her as she defied a conventional death.
In her selfless determination that others should benefit from her crappy predicament she broke taboos, raised spirits, laughed in the face of cancer and gave us a right rollicking if we didn't laugh with her.
I met Rachael on my first 5 Live show in 2010 when she held my hand on-air as I learned the ropes.
We subsequently broadcast together many, many times and most recently she was my co-presenter on Drive every Friday.
She was never afraid to take the mickey, to subvert the norm and her default position was a cheeriness that has left many of us astounded as the chemo, cold cap, guinea pig pill tests and general hell that comes with cancer came and went.
The ONLY time she privately expressed any concern to me was about how her husband Steve and son Freddie would cope without her. Even then, she rolled up her sleeves, wrote a life guide for Freddie, and found a publisher.
'Tell Freddie everything,' I urged her. 'He'll want to know all about his fabulous mum.'
We here at 5 Live can certainly tell him some stories.
There was the time she stole my moment of history.
I was all set to become the first ever voice of 5 Live from our new home in Salford. The posters had been printed, the bigwigs were lined up through the glass. I'd prepped my first words: 'One small step etc...' Then, just as I drew breath, Rachael wandered into the studio, sat down and read the news.
Hers was the first voice to be heard.
She winked and walked out.
Rest in peace Rachael AND rest assured.
Your 5 Live family is remembering you with the widest of smiles. X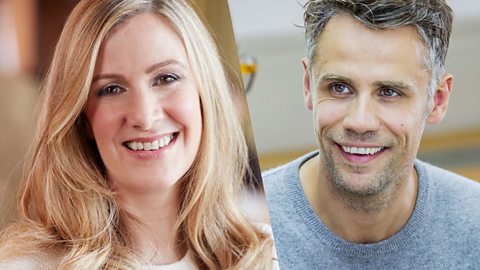 Rachael was part of Richard's team when he presented the 5 Live late-night programme.
Download and subscribe to the podcast
The women of the 'You, Me & the Big C' podcast are your BFF's, your sisters, daughters and mothers. They are you… but with dodgier cells.