Main content
Best or Worst: Energy Companies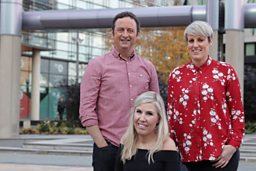 In a new strand, Watchdog Live is working with statisticians from the Royal Statistical Society, to crunch data about a different sector each week, to see how the different companies in that sector rank when it comes to areas like complaints and customer services. This week we looked at energy companies, analysing official complaints data from Ofgem, and Citizens Advice figures, to produce rankings for complaints and customer service over the past 12 recorded months. The rankings were for 6 companies categorised "large", and 7 deemed "medium sized" by Ofgem.
When it came to complaints- which combined data on total complaints received, and the speed with which they were dealt with- the bottom three were Npower, ScottishPower and Green Star Energy in that order.
When it came to customer service, the bottom three were E.On, Green Star Energy and Utilita in that order.
Green Star's low rankings in both of those sectors meant that their performance was deemed the worst in our rankings- though it questioned Watchdog's methodology, pointing out that the data pool of 13 companies, as opposed to the entire market- was limited; while Bulb Energy's was the best.
GREEN STAR ENERGY said:
"The satisfaction of our customers is of utmost importance to us. In every case, we strive to exceed customer expectations and are disappointed when we fall short of the high standard we set ourselves. Following the Ombudsman's decision, we have prioritised putting into place the remedies that were decided upon and apologise again to Ms Clark.
"As a business, we continually invest in training, systems and our people to enable us to deliver excellent service and achieve positive customer outcomes. This includes a thorough review of our complaints handling process and the implementation of a range of enhancements to our response and resolution times."
UTILITA said:
"There are a number of factors that these figures simply do not take into account, mainly due to the challenges many of our customers face in their day-to-day lives.
"Utilita continues to invest heavily in our customer service and, as a result, we have seen an extraordinary 91% fall in complaints during that period – only one other supplier has received less complaints* in 2019.
"We know we can always do better, but we can assure our customers they are our No1 priority and we are constantly driving to improve our service to them."
NPOWER said:
"All measures show we've been improving our customer service performance over the last few years, and now rank third of the large energy suppliers on complaints received. Recent Which? survey results show npower were the biggest improver amongst all suppliers and the Citizens Advice half year results also show an improving story for npower.
"However, there's clearly more for us to do. In a tougher energy market, we're always looking at ways to reduce complaint levels and the time taken to resolve them by making bills clearer and simpler. When a larger than expected bill is produced, our Customer Service teams are proactive in supporting with ways to reduce energy usage along with offering energy efficiency advice."
SCOTTISHPOWER and E.ON did not comment