Main content
Ten Tiny Plays about Wiltshire
This is your chance to have a short play that you've written broadcast on the BBC.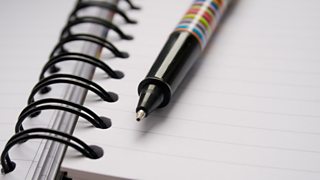 BBC Wiltshire is working with Prime Theatre to record and broadcast ten radio plays as part of the Swindon Spring Festival.
Prime Theatre are running workshops alongside professional writers Jamila Gavin, Sumita Majunder and Barney Norris, who will also be selecting the final ten plays. Click here to find out more about these workshops.
The ten plays will be featured on James Thomas' afternoon show on BBC Wiltshire from Monday 4 May to Friday 15 May.
What are we looking for?
Plays should be no more than two minutes in length (read it out to yourself at a pace you'd expect to hear it recorded).
Plays should include no more than two voices.
Your play should be set in Wiltshire: any location and any time zone.
Plays can be based on fact or be works of fiction - creativity is key!
Submissions will be edited and recorded within limits.
How to take part
Please send your plays to info@primetheatre.co.uk
The deadline for submissions is 10am on Monday 2 March 2020.
Click here to read Prime Theatre's policies and privacy notice