Main content
9 Frank Ocean lyrics that kicked us right in the gut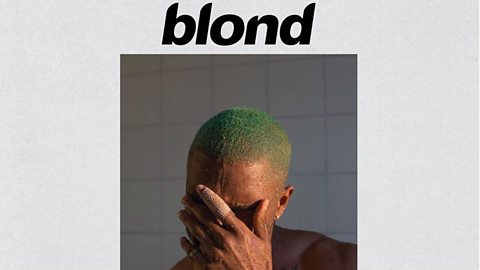 Annie Mac & MistaJam listen to the brand new Frank Ocean album 'Blonde' in full.
Oh thanks maaaaaaate. We were keeping things together until Frank Ocean dropped Blonde and since then we've been an emotional wreck.
The long awaited album is Frank's most intimate work yet and he really doesn't hold back with those lyrics.
There's plenty about sex and drugs on the album but it's the emotional moments that really leave an impression. These are the highlights.
Tissues at the ready.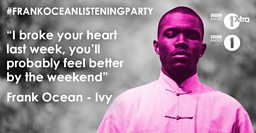 Just thinking about Marley & Me
"I care for you still and I will forever
That was my part of the deal, honest
We got so familiar
Spending each day of the year"
White Ferrari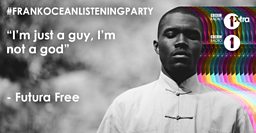 There's something in my eye
"I may be younger but I'll look after you
We're not in love, but I'll make love to you
When you're not here I'll save some for you
I'm not him but I'll mean something to you"
Nikes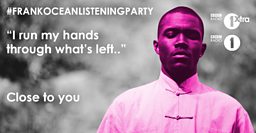 It's been a tough week OK?
"Maybe I'm a fool
To settle for a place with some nice views
Maybe I should move
Settle down, two kids and a swimming pool
I'm not brave"
Siegfried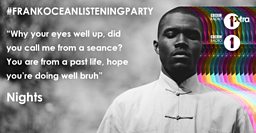 No honestly, we're fine
"I let go of my claim on you, it's a free world
You look down on where you came from sometimes
But you'll have this place to call home, always"
Godspeed