Main content
Radiohead on 6 Music
In the summer of 1997, Radiohead released OK Computer, regarded by many as one of the best albums of all time, and headlined Glastonbury for the first time, in one of Worthy Farm's most memorable performances.
To celebrate the 20th anniversary of these moments, 6 Music celebrated the band through a series of programmes including:
The First Time with Radiohead
All five members of the band will feature in episodes of Matt Everitt's The First Time With...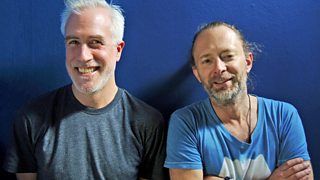 The episodes are available on the 6 Music website, or via the BBC iPlayer Radio app, for 30 days from these dates
Sunday 11 June - Thom Yorke (repeated on Sunday 25 June)
Thursday 15 June - Ed O'Brien
Friday 16 June - Jonny Greenwood
Sunday 18 June - Colin Greenwood
Sunday 2 July - Phil Selway
6 Music's Radiohead Playlist
Steve Lamacq introduces some of the band's most iconic music videos.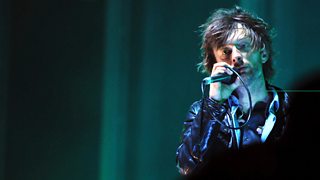 Featuring the likes of Fake Plastic Trees, Pyramid Song, and the ground breaking House of Cards where no cameras or lights where used to make this stunning video.
Classic Album of the Day
On Thursday 22 June, a day before the band returned for another headline slot on Glastonbury's Pyramid Stage, OKNOTOK was 6 Music's Album of the Day.
On the same day Steve Lamacq hosted a Radiohead Special, revisiting his 1997 Radio 1 Evening Session interview with all five members of the band and Radcliffe and Maconie spoke to Nigel Godrich, the unofficial sixth band member, who produced OK Computer.
Hear two 'lost' Radiohead tracks from OKNOTOK, which debuted on 6 Music: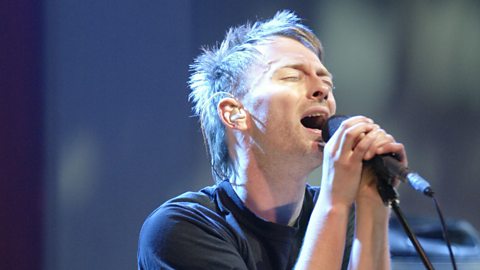 Steve Lamacq unveils one of the missing tracks from their classic 1997 album OK Computer.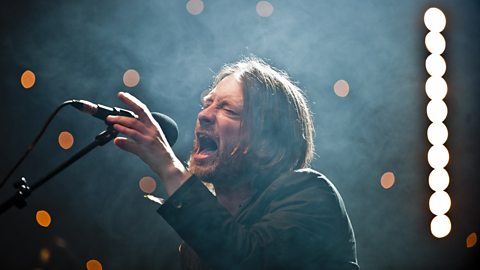 Shaun Keaveny introduces a never before heard song from Radiohead's OK Computer sessions.
Other highlights include:
Watch highlights from Radiohead's Glastonbury 1997 set below: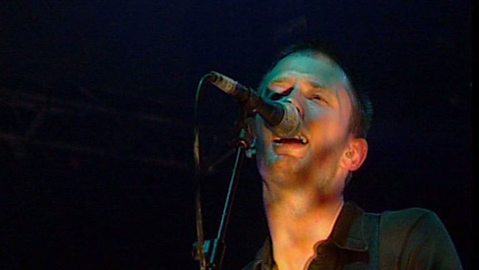 Featuring Paranoid Android, Karma Police, No Surprises, The Bends and many more classics.