Main content
EIF Conversations 1: Sylvie Guillem
Event took place on 7 August 2015
Dancer and former creative director of the Royal Opera House Deborah Bull talks to Sylvie Guillem ahead of her Edinburgh International Festival show Life in Progress.
About Sylvie Guillem
Sylvie Guillem is regarded as one of the greatest dancers of her generation. In 1977 she started training at the Paris Opera Ballet School and in 1981 joined the company's Corps de Ballet.
The stage is like a magnifier of thoughts and emotion and vibration

Sylvie Guillem
Here Guillem was mentored by the iconic ballet dancer Rudolf Nureyev, who promoted her to the highest rank of Danseur Étoile at the age of just 19 - making her the youngest dancer ever to fulfil this coveted position.
Guillem has also performed lead roles for other world-class ballet companies, including the Mariinsky Theatre in Russia, the American Ballet Theatre and the La Scala opera house in Milan.
As a child, however, Guillem never intended to become a ballet dancer, training instead as a gymnast with aspirations to compete in the Olympics.
Dance, she says, "was on another planet. I never had a thought of training to be a ballerina. I was a normal child. I never dreamed of the tutu."
In fact, Guillem landed at the Paris Opera Ballet School by chance. Her coach had connections with the school and arranged an exchange project between the young dancers and gymnasts to mutually enhance their performing techniques.
Guillem's talent was spotted and she was asked to join the end-of-term show, citing this experience as her vocational calling: "One foot on stage. Curtain up. That was it... the relationship I had with the audience, it was fantastic."
As with many great performers, Guillem is shy and reserved, yet is transformed by the stage to become a dominant force that truly inhabits her characters.
She says : "The stage is like a magnifier of thoughts and emotion and vibration. That's what the stage is incredible for, because it makes you live other lives, it makes you experience other emotions, it makes you feel more beautiful, or more alone, or more angry. It makes you feel much more, more, more."
Guillem is less interested in classical technique, exploring instead contemporary methods in her search for a more direct emotional attachment with the audience. Her unconventional approach and resistance towards the system led the Royal Ballet Director, Anthony Dowell, to nickname Guillem 'Mademoiselle Non'.
From the archive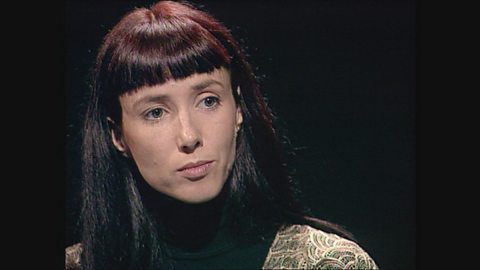 The ballet dancer discusses her famous disagreement with Sir Kenneth MacMillan.
About Life in Progress
From 8-10 August, Guillem will be performing her final world tour Life in Progress at Edinburgh's Festival Theatre, featuring choreography by Akram Khan, Russell Maliphant, Mats Ek and William Forsythe.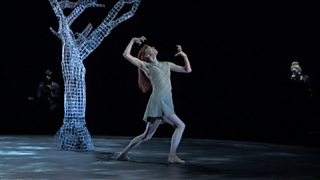 Rather than being a nostalgic reflection on Guillem's long career, Life in Progress is a new venture, in which she continually redefines the boundaries of contemporary dance and ballet.
Life in Progress demonstrates her incredibly agility and athletic build, appearing almost alien as every part of her body functions independently, abstracting her human form.
Most notably in Akram Khan's distinct technê, Guillem is seen writhing round the stage in a disjointed creature-like manner. The performance remains an exceptional testament to her relentless artistry and extraordinary career.
Life in Progress, 8-10 August, Festival Theatre. A Sadler's Wells production, co-produced with Les Nuits de Fourvière, China Shanghai International Arts Festival and Sylvie Guillem.