Main content
You must talk – a bereaved family's plea to men under pressure
Why men must be open about their mental health.
Just talk. Just open up.
These are the words of Sharon from Lochaber in the west Highlands. She is appealing for men to be honest about their feelings because she has bitter experience of the consequences when they aren't. Her brother, Gary, took his own life in 2014.

Sharon speaks of the pain of Gary's death on Six Men a series investigating why a group of players from the same shinty club in Lochaber all chose to end their lives.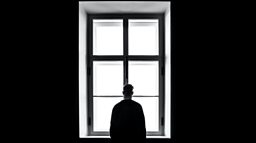 Men should be open about their mental health, according to a bereaved family. (Image: Sasha Freemind/Unsplash)
No way out
The local community has been hit hard by the loss of its outwardly happy young men, and it has been difficult for many to fathom why these friends and team-mates would choose to end their lives this way.
Speaking on the programme, Professor Rory O'Connor, Director of the Suicidal Behaviour Research Laboratory at the University of Glasgow, explained that there is no singular reason for suicide.

Instead, there are many potential influences, including health problems, social disadvantage, drug and alcohol dependency and traumatic experiences.

Professor O'Connor said, "Suicide is most commonly driven by this sense of entrapment; the individual sees no way out. There's a load of factors at play. There may be defeat or humiliation or loss which contribute to this mental distress, this sense of entrapment and then suicide, sadly for too many people in our country, is the only way they can think of ending that pain."
'Men won't open up'
"There's definitely a stigma around suicide," says Gary's mum, Joyce. "No matter how much you ask men to open up they won't. What do men talk about? Sport. They don't talk about their inner feelings. Especially in a place like Lochaber. And I think that in his dark place Gary didn't know where to go for help."
In the years since Gary's death, efforts have been made around Lochaber to encourage men to talk about their mental health with initiatives at the shinty club and in the wider community.
Sharon believes that her brother would have benefited from this open and encouraging environment, had it been around when he was still alive.

She recalls, "Just before he died, Gary came in one Saturday afternoon, and the only word I would use to describe him is broken. He was in tears, he thought nobody liked him; he had no friends, nobody to turn to."
Sharon and other family members offered their support but it wasn't enough.

"I think Gary was embarrassed; he just didn't want to admit he needed help," she says.
Gary's loss is felt deeply by his family, who encourage anyone feeling under pressure to seek help and open up about how they are feeling.
"Mental health is really important," says Sharon. "Just talk. Just open up. Our lives are never going to be the same, but if we can prevent one family feeling the way that we feel, it absolutely has to be worth it."
Information and support is available at the BBC Action Line.
On BBC Sounds
Gary Innes is from the Highlands, where in just over 20 years, 6 of his team mates at Fort William Shinty Club have taken their own lives. He asks why and what can be done to help.
More from BBC Scotland
Beatrice Jones' beloved daughter, Moira, was murdered in Glasgow. To try to cope better, she started to write about her inner turmoil.

Footballer Garry O'Connor talks candidly about mental health, money and drugs, giving a unique insight into the glitz, glamour and darkness behind professional football.

Red Széll suffers from retinitis pigmentosa and is now blind. In this inspirational journey, Red climbs the remote, iconic sea stack Am Buachaille at Sandwood Bay, north west Scotland.
Latest features from BBC Scotland