Main content
Saturday & Sunday Ticket Information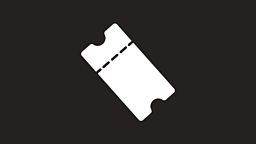 ** SOLD OUT **
All tickets for BBC Radio 1's Big Weekend have now SOLD OUT.
Those who purchased tickets but are now unable to attend the event may sell their tickets using Ticketmaster's Fan to Fan resale function. To do this, go into your Ticketmaster 'My Account', click on the day you want to resell and click "Sell" to select the tickets you can no longer use.
We expect the numbers doing this will be small, but any tickets offered this way will then be relisted, with costs limited to the original price paid (£22.50 per ticket), plus resell fees (£5.87 for one ticket, £9.25 for a pair).
To check if any tickets have become available, click here for Saturday or here for Sunday. Alternatively, you can search "Big Weekend" on Ticketmaster's website.
Please read the full Terms and Conditions for Radio 1's Big Weekend.
With the exception of this Fan to Fan function, tickets may not be sold, traded, or offered for sale. However, we do allow tickets to be given to family and friends.

Please note, you may be asked for ID at the entrance to the event in order to verify your age. There is no age restriction to be able to attend the event; however those aged 16 and under MUST be accompanied by an adult aged 18+ in order to attend. In addition, bars on site will be operating a Challenge 25 policy, so you may be asked for ID when buying alcohol. For both, acceptable forms of ID are a valid passport; valid photocard driving licence; a photographic ID card with the National Proof of Age Standards Scheme - PASS - hologram. Your ID does NOT have to match the name of the lead booker on the ticket.

All ticket holders attending this event are encouraged to plan their journey to and from site ahead of time, and to check public transport for up to date times / planned engineering works etc. Full travel information is available on the Middlesbrough Council website.
If you were unsuccessful getting tickets for Radio 1's Big Weekend, there are other festivals taking place in the area:
This is Tomorrow – Newcastle
Slam Dunk – Leeds
Big Weekend 2019: Event and Ticket Information