Main content
Blaze of glory: Commemorating Great Fire on the Thames
5 September 2016
The River Thames became a blazing beacon last night, as London marked the 350th anniversary of the Great Fire of 1666. A 120-metre barge bearing 190 replica 17th-century buildings was set alight in the heart of the city in a spectacular event produced by Artichoke as part of London's Burning, a festival of arts and ideas for Great Fire 350. You can watch highlights, plus the full stream, commissioned by The Space, below. And ahead of the event, WILLIAM COOK spoke to the creators of this ambitious project.
The London 1666 artwork is the creation of David Best, a San Franciscan artist who's renowned for his temples at the Burning Man festivals in Nevada. With the help of volunteers, David builds vast wooden structures and ignites them.
His creations aren't overtly religious, but they're intensely spiritual. "I'm not a modern artist," he says. "My work comes from an older place."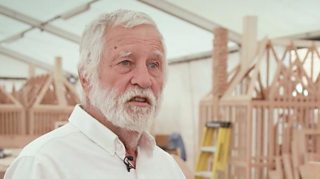 Artist David Best
David's first temple was a memorial to a friend who'd died in a motorbike accident. His subsequent temples have become cathartic places for countless people, who've travelled to Burning Man events from all around the world.
Most of David's temples have been built (and burnt) in America, but last year British company Artichoke, who specialise in staging large outdoor arts events, asked him to create a temple in Londonderry.
Constructed by local Protestants and Catholics, it became a shared space in a city where bonfires are usually strictly sectarian. "It was extraordinary," says Artichoke's director, Helen Marriage. "Sixty thousand people came."
After his success in Derry, Marriage invited Best to come to England, to build a replica of Jacobean London for this week's London's Burning festival.
Why burn it on the Thames? Well, if you want to set fire to something this big in the City of London, there's really not much choice. "There aren't many large open spaces," says Helen. "The river offers the best vista."
It's also the finest stage. To see this cityscape light up the river will be an unforgettable spectacle. "David's designs are beautiful," says Helen. "He has a particular style – a sort of filigree, fretworky style which really lends itself to this representation of the 17th-century London skyline."
The Great Fire of London raged for four days, from Sunday 2nd to Wednesday 5th September, 1666. "It made me weep to see it," wrote Samuel Pepys, in his diary.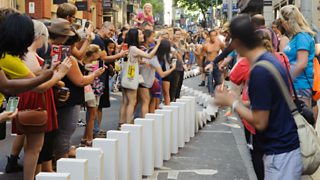 Dominoes, Station House Opera, Melbourne 2016. Photo: Sarah Walker
Remarkably, only six deaths were officially recorded, but the devastation was immense: 13,000 houses destroyed; 70,000 Londoners left homeless. Within the city walls, 80 per cent of buildings were obliterated, including 87 churches.
Thousands of Londoners ended up camping out in shanty towns - a crisis reminiscent of the many refugee crises elsewhere in the world today.
However, this catastrophe also heralded a new beginning. It cleared the way for a brand new city. That's why London's Burning is part commemoration, part celebration. The Great Fire marked the end of medieval London, and the birth of the modern metropolis we know today.
David's floating sculpture isn't the only spectacular event in the London's Burning programme. A cascade of giant dominoes will follow the route of the fire, through the winding alleyways of the City of London - the continuation of a project by Station House Opera, most recently conducted in Melbourne.
And there's a film projection onto the walls of St Paul's Cathedral, Christopher Wren's greatest masterpiece, which rose from the ashes of the blaze.
As ever, David Best has been dependent on the help of local people. A team of young Londoners not in education, employment or training (NEETs) have worked on the scheme for several months, learning new skills and acquiring qualifications in the creative and construction industries.
"It's been a fantastic experience," says Helen. However you don't need to work here to be inspired by this unique project. Whether you're participating in these events, or just going along to watch, London's Burning promises to bring the Great Fire of London back to life.
Warning: Third party content may contain adverts.
Great Fire myths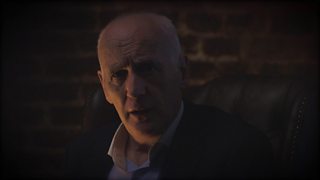 Horrible Histories author Terry Deary exposes some common misconceptions about the Great Fire.

Arts highlights on BBC iPlayer
Watch 12 mesmerising performances from Dancing Nation, a sampler of UK dance in all its forms.

Chizzy Akudolu presents a new collection of dramatic short films.

The Oscar-nominated actress gives a singing masterclass.