Main content
Shakespeare in Gloucestershire
Shakespeare undoubtedly knew Gloucestershire.
Stratford-upon-Avon is a mere ten miles from Chipping Camden, in the county's northeast corner. When Shakespeare, in Henry IV, part 2, imagined Falstaff recruiting in rural countryside - and meeting his old friend Justice Shallow - he sent the fat knight to Gloucestershire.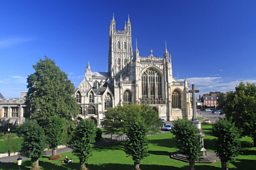 Gloucester Cathedral (c) Tony Hickey
The specificity of some local references in the Gloucestershire scenes suggest Shakespeare's familiarity with the county. There is a mention of 'Wo'ncot'(Henry IV, Part 2, 5. 1. 32-33) which has long been recognized as the local pronunciation of Woodmancote in Gloucestershire. Some editors have identified Woodmancote as the village near Dursley, in southern Gloucestershire, and the 'Hill' as nearby Stinchcombe Hill. In fact, however, there are three Woodmancotes in Gloucestershire, and if Shakespeare was thinking of one in particular, it might more likely have been the Woodmancote near Bishop's Cleeve, which lies at the base of Cleeve Hill, highest point in the Cotswold Hills.
That Woodmancote is much nearer to Stratford and also only a couple of miles from Sudeley Castle, seat of William Brydges, 4th Baron Chandos, who had his own company of actors and who welcomed Queen Elizabeth to Sudeley in 1592 with dramatic performances involving shepherds and a rural king and queen.
Tantalising links to Shakespeare himself
We cannot know for certain whether Shakespeare ever performed in the city of Gloucester, since the accounts of the city's chamberlains, which record the visits of many troupes of itinerant players in the late sixteenth century, survive only up to 1596, just about the time we know Shakespeare was acting with The Lord Chamberlain's Men.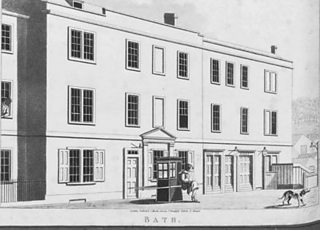 Bath Theatre (c) British Library
Still, it seems likely that Shakespeare performed at both Gloucester and Sudeley at least once or twice.
Acting companies touring the provinces frequently stopped at Gloucester, following the Severn Valley north from Bristol on their way towards Coventry or Shrewsbury. In 1603, The King's Men undertook a lengthy tour to the west and north of England to celebrate gaining a new royal patron. We know that they stopped at Bath, Coventry and Shrewsbury. Such a tour would almost certainly have led through Gloucester, and a visit to Sudeley, just a few miles north east of Gloucester, would have presented an excellent opportunity to cement the relationship between Lord Chandos and his new king - and of course get the actors a lucrative reward from their host.
Sudeley Castle was a venue for certain groups of players in Shakespeare's lifetime. But no accounts or letters of Lord Chandos have survived to tell us whether Shakespeare ever performed at Sudeley with his own company - The Lord Chamberlain's, later The King's Men.
But his colleague, the clown Robert Armin almost certainly did, since Armin was a member of Lord Chandos' players before he joined Shakespeare's company around 1600.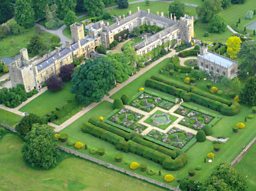 Aerial view of Sudeley Castle and Gardens (c) Adrian Mason and Sudeley Castle & Gardens
A literary clue to how players get permission to perform (suck up to the Mayor!)
It was in Gloucester's Boothall in the 1570s that a certain R. Willis saw a performance that he wrote about years later.
The play he saw, The Cradle of Security, was a morality play, a much simpler form than what Shakespeare would produce two decades later, but what is interesting is that it sheds light on how players such as Shakespeare's own King's Men would have presented themselves to the mayor in order to secure a performance in the town or city - much as the young Willis describes:
IN the City of Gloucester the manner is (as I think it is in other like corporations) that when Players of Enterludes come to towne, they first attend the Mayor to enforme him what noble-mans servants they are, and so to get licence for their publike playing; and if the Mayor like the Actors, or would shew respect to their Lord and Master, he appoints them to play their first play before himself and the Aldermen and common Counsell of the City; and that is called the Mayors play, where every one that will comes in without money, the Mayor giving the players a reward as hee thinks fit to shew respect unto them. At such a play, my father tooke me with him and made mee stand betweene his leggs, as he sate upon one of the benches where saw and heard very well.
Did Shakespeare really perform at the New Inn in Gloucester?
A local tradition that Shakespeare performed at the New Inn in Gloucester probably originated in the fact that before the construction of purpose-built theatres like the Globe, some inns in London constructed seating in their inn-yards to create playing spaces for acting companies.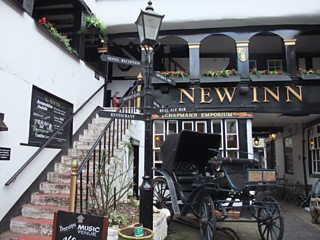 New Inn, Gloucester, today (c) BBC
Theatre historians looking for an example of such an inn-yard could find none in London, but an excellent example is the New Inn in Gloucester's Northgate Street, an attractive half-timbered building that existed in Shakespeare's time and still has an open yard in the middle of the building.
However, the only performances at the New Inn for which we have evidence were by the musicians who played for the annual feasts held at the New Inn by the Tanners' Guild.
Still, Shakespeare may well have an enjoyed a drink at the New Inn after performing in the Boothall.
And when Gloucester's mayor particularly liked the actors, or their patron, he often added to their reward, as in 1571, when the Earl of Leicester's players received 13s 4d as a reward, and then had 3s 4d 'Alsoe spente vppon them at the Taverne'.
I beseech you, sir, to countenance William Visor of Woncot against Clement Perkes of the hill.
Henry IV Part 2 (Act V, Sc 1)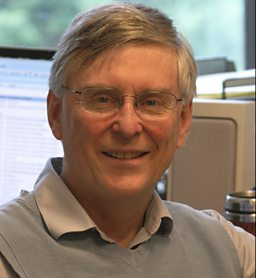 By Peter Greenfield, Editor at REED
Shakespeare on Tour
From the moment they were written through to the present day, Shakespeare's plays have continued to enthral and inspire audiences. They've been performed in venues big and small – including inns, private houses and emerging provincial theatres.

BBC English Regions is building a digital picture which tracks some of the many iconic moments across the country as we follow the 'explosion' in the performance of The Bard's plays, from his own lifetime to recent times.
Drawing on fascinating new research from Records of Early English Drama (REED), plus the British Library's extensive collection of playbills, as well as expertise from De Montfort University and the Arts and Humanities Research Council, Shakespeare on Tour is a unique timeline of iconic moments of those performances, starting with his own troupe of actors, to highlights from more recent times. Listen out for stories on Shakespeare's legacy on your BBC Local Radio station from Monday 21 March, 2016.
You never know - you might find evidence of Shakespeare's footsteps close to home…
Craig Henderson, BBC English Regions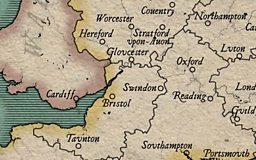 Where might Shakespeare's players have performed in Gloucester?
If Shakespeare and the King's Men performed at Gloucester, they would have performed at the Boothall, the city's guildhall. As early as 1564-5, Gloucester's chamberlains paid workmen 'for the makinge of the scaffold [either a stage or raised seating] in the bothall at the tyme that the Quenes maiesties players did playe there befor mr mayor and thaldermen'.
Similar records recur throughout the chamberlains' accounts into the 1590s, the only exception being carefully noted when in 1590 the Queen's Men 'played in the Colledge Church yarde' of Gloucester Cathedral.
The nation's greatest performing arts institutions mark 400 years since the Bard's death
Shakespeare on Tour: Around Gloucestershire
Shakespeare on Tour: Around the country
Plus, the small Cheshire town that attracted Shakespeare's players