Main content
Eight flavours you never knew went with strawberries
The Food Programme has been experimenting with some surprising flavour combinations to find eight of the most unexpected pairings that go with strawberries. They might sound like unusual suggestions, but trust us - they are truly delicious. Next time you tear open a punnet be sure to give at least one of these a try to take your strawberry consumption to the next level.
1. Avocado
In the the Food Programme Surprising Strawberry, chef Jeremy Lee recalls being given an avocado with strawberry dressing in the 1980s by restaurateur Prue Leith. It's something that sounds at odds, (and very 1980s!) but is a surprisingly good match. We would recommend you embrace a bit of the 1980s when you next see a strawberry.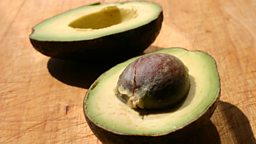 2. Spinach
Especially good in a salad. Strawberries add sweetness and it looks impressive to all your friends and family that you've mixed some fruit with vegetables in a bowl. Make sure you chop the spinach finely.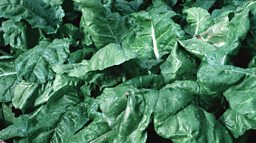 3. Black pepper and balsamic vinegar
Oh yes. Black pepper and balsamic vinegar are both championed by chef Nigel Slater as giving strawberries more flavour: "You only need a little – and it does sound daft, but it works."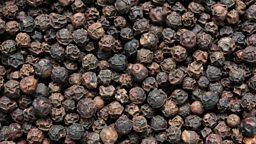 4. Rhubarb
Rhubarb is a great seasonal plant and it's very easy to grow. It gives strawberries a lift, particularly if their flavour is a bit lacking, which can be a problem sometimes if you're eating strawberries out of season. Here are some tips on how to look after your rhubarb plant.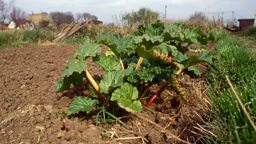 5. Chilli
If you ever put too much chilli in something, sweetness is the best method of counteracting the heat. Strawberries work perfectly. Try strawberry chilli jam. Or maybe you can use strawberries as your secret ingredient in your next chilli. We'll keep that one strictly between us.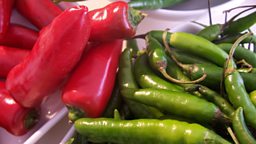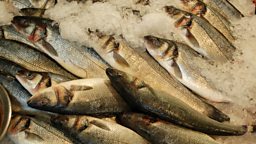 7. Rosemary
We all know about mint being a great pairing with strawberries, but rosemary is also a match made in heaven. Give it a try sometime. Basil is also a lovely flavour combination and means you have something else to do with that pot sitting on your kitchen windowsill.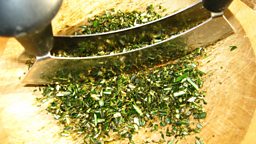 8. Salty cheese
Goats cheese, feta or Gorgonzola. Especially good added to a salad with goats cheese or feta in there. The combination of salty and sweet is divine.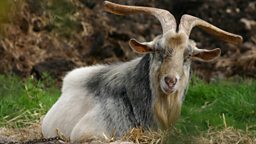 Aside from all the above, please don't forget there's always the Great British classic pairing of strawberries and cream. And Pimms, of course.
Head to the Food Programme website for a lovely Berry Butter recipe and to listen to the full programme on The Surprising Strawberry.
More from Radio 4 in Four...
Sheila Dillon unravels the surprising story of the strawberry.

Fermenting is the new juicing. Get ahead of the fermenting curve.