Main content
The Thinking Allowed Award for Ethnography 2017 – Shortlist
The shortlisted entries that help expand our understanding of how society works...
Thinking Allowed in association with the British Sociological Association announces the shortlist for the annual award for a study that has made a significant contribution to ethnography: the in-depth, descriptive analysis of the life of a culture or sub-culture. The award has been running since 2014, and is decided by a panel of four academic judges. Last year's winner was Maxim Bolt, for "Zimbabwe's Migrants and South Africa's Border Farms: The Roots of Impermanence". This year's winner will be announced on Wednesday 12 April 2017.
From those experiencing deportation from England and Wales to factory workers in Egypt, the shortlisted entries for the 2017 Ethnography Award illuminate a variety of lives in the UK and beyond.
1. Working in an Egyptian factory
Leila Zaki Chakravarti took to the shop floor of an Egyptian garment factory to explore the relationships between managers and workers. But getting in wasn't easy...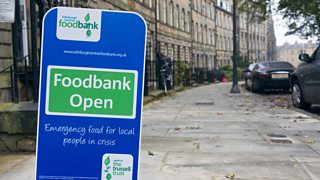 "…I found myself being suspected of being an undercover tax inspector, a spy for the competition, and even a secret agent for U.S./British intelligence…"
Made in Egypt: Gendered Identity and Aspiration on the Globalised Shop Floor by Leila Zaki Chakravarti (Berghahn Books, 2016).
2. Living and eating in Foodbank Britain
What's it like to rely on emergency food provision, and to give food out as a volunteer? Kayleigh Garthwaite's study illuminates life in "Foodbank Britain".
"Hearing people say they would eat stone-cold soup and chicken curry straight from the tin because they couldn't afford to heat it up, remain some of the most gut-wrenching and uncomfortable moments of my time at the foodbank."
Hunger Pains: Life inside Foodbank Britain by Kayleigh Garthwaite (Policy Press, 2016).
3. Experiencing deportation
Bringing immigration policy to life, Ines Hasselberg explores deportation as experienced by migrants convicted of crime in England and Wales.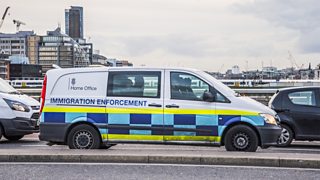 "My research participants… feel the border every time they spot white vans, hear the sound of keys or of aeroplanes going by, and when the post comes through the door."
Enduring Uncertainty: Deportation, Punishment and Everyday Life by Ines Hasselberg (Berghahn Books, 2016).
4. Heading out with the English Defence League
Based on three years of research with the English Defence League, Hilary Pilkington reflects on the gap between the movement's public image and activists' understandings of what they do.
"The activists I spoke to don't recognise themselves as a privileged white majority… which explains why ostensibly intimidating EDL street demonstrations marked by racist chanting and nationalistic flag-waving are understood by activists themselves as standing 'loud and proud'."
Loud and Proud: Passion and Politics in the English Defence League by Hilary Pilkington (Manchester University Press, 2016).
5. Working in a low-pay, high-stress call centre
Jamie Woodcock went undercover to explore the everyday experiences of UK call centre workers. He highlights methods of control and resistance playing out on our office floors.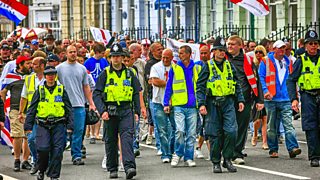 "There were a variety of different games played on the call centre floor… one of the most popular games was finding a set of unusual words or a phrase that workers would have to fit into a call with a customer… for example@ 'spaghetti' or 'giraffe'."
Working the Phones: Control and Resistance in Call Centres by Jamie Woodcock (Pluto Press, 2017).
The 2017 Ethnography Award winner will be announced on Thinking Allowed on Wednesday 12 April 2017.
Sociology, psychology and the world of ideas on BBC Radio 4
Dr Ruben Andersson explains what Ethnography is and its relevance in a modern society.